Online quoting encourages policy switches | Insurance Business New Zealand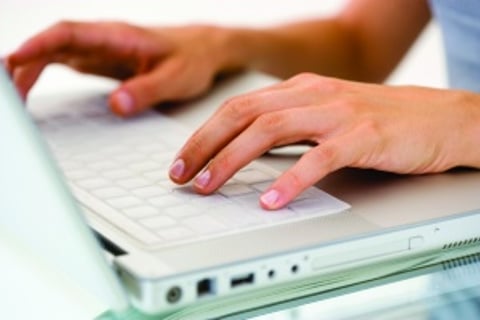 According to the latest survey by consumer satisfaction company Canstar Blue, 40% of Kiwi policy holders are shopping around the market to compare prices to get a better deal.
And while
AA Insurance
CEO
Chris Curtin
is encouraged by those figures, his company's own research tells a different story.
"Our external research shows that one in 10 Kiwis, across all insurers, are looking at reviewing one or more insurance policies during any given month," he told
Insurance Business
.
"While it's great to see New Zealanders beginning to play a part in driving competition, we recommend customers shop around each year."
He said there was a tendency for customers to shop around not at renewal time but when their circumstances change, such as buying a new car or moving house.
"This can be a stressful time to start considering a change of insurer."
Curtin has said if consumers took more control and talked to more insurers before buying and renewing there would be a knock-on effect on competition and premiums.
Although the numbers are lower than he'd like to see, Curtin said the trend was in the right direction, and that was down to two important factors.
"We've noticed a shift in people's willingness to shop around for insurance over the past few years.
"Firstly, there are more insurers in the market than ever before, offering different policies and premium options to suit more circumstances.
"Secondly, there have been advances in technology whereby a customer can go online to get a quote, or check out a policy, from the comfort of their own home, any time of day and night."
While this had made the process of comparing insurers faster and simpler, there was a downside.
"Despite price being an important consideration, other factors such as the extent of cover, the policy benefits and how your claim will be settled are equally important."
Insurance Council of New Zealand CEO, Tim Grafton, said any sign of a healthy competitive market was a good thing.
But, he said: "We would encourage people to shop around but not on price alone, and to compare policies so that they know what they are covered for."
Other findings in the Canstar survey showed continued support for all New Zealand drivers to be insured, with 82% of those surveyed saying uninsured drivers had no place on Kiwi roads.
This was a slight drop from the 86% of respondents in last year's report who supported the view that those who cannot afford insurance should not have their vehicle on the road.
More than one in five (22%) of Gen Ys have let their policy lapse with the majority citing financial reasons, the survey found.
Chris Curtin said AA Insurance's Driver Survey had also found that the younger generation (18-29) were less likely to agree as strongly as those over 60 (65% vs 94%) on the importance of all drivers having some form of car insurance.
"We've identified a number of reasons why people may not have insurance – related to cost; the driver's belief that the vehicle isn't insuring; and difficulty getting cover – but there's also limited knowledge of the potential consequences," he said.
The risk for younger drivers amassing a large debt at the start of their careers could have life changing consequences, he said.
"It's our job as insurers to help all drivers, no matter their age, to understand that if you don't have insurance, but damage someone else's property and it's your fault, then you're liable to pay for it out of your own pocket."