Opposition to Civic Assurance's director fee hike grows | Insurance Business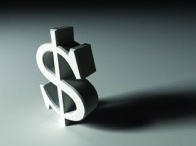 Two major councils have voted against Civic Assurance's bid to increase its directors' fees and two more have said they will too.
On Monday, Wellington City Council joined Christchurch City Council in opting to vote against the increase.
Civic has asked the 68 councils that own it to approve a 15% pay rise for its board, with CEO Tim Sole saying he hoped
a fee hike would help attract people of the right calibre
in future.
The increase would see ordinary directors receive an extra $3,000 a year while chairman Tony Maryatt would see his fees bumped up by more than $6,000 to $47,438,
Fairfax Media
reported.
However, Wellington City's deputy mayor Justin Lester said he did not believe the added payment was justified.
"It's too much money," Lester said. "[Civic's report] doesn't explain if there's been any increase in the work involved and it's just silly."
Other councils looking to join the opposition were Hutt City Council and Nelson City Council.
Civic is currently on a provisional licence from the Reserve Bank due to earthquake-related payments denting its reserves, which prompted a credit rating downgrade.
It cannot write new policies until its licence is restored.
Sole said the board paid in the lower quartile compared to those serving on other companies and they deserved more.
Two directors, Tony Maryatt, who is former CEO of Christchurch City Council, and Mark Butcher, CEO of Local Government Funding Agency, were due to retire by rotation this year but had offered themselves for re-election.
Sole said the board had worked hard in recent years, including on the Christchurch City Council, which was New Zealand's largest ever insurance claim, and they deserved more.
Related stories:
Council insurer director pay hike opposed
Local government insurer gets ratings revision