Outgoing IAG CEO goes cold turkey | Insurance Business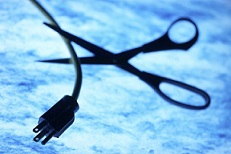 Former
IAG
NZ CEO Jacki Johnson set herself her own 'silent personal challenge' over the Christmas holiday – breaking her technology addiction by going cold turkey.
In fact, it was more like -7C turkey as Johnson and her family went to Antarctica for a two week expedition – what better place than the end of the earth to break your dependence to technology.
"I am pleased to say I survived," Johnson wrote in her personal blog, focusingmoments.com.
"Of course, having a family holiday in Antarctica for two weeks helped me go 'cold turkey'.
"This experience helped me realise how the constant multi-tasking and connectedness can stop you seeing what is right in front of you."
Johnson said living in such a connected world had started to take its toll on her last year.
"Towards the end of 2015 as I was facing so many demands on my time I was physically and emotionally exhausted."
The multi-tasking of work, social life, health and fitness and helping to plan her daughter's wedding in March was 'a lot to juggle', she said: "All really good things but exhausting."
Johnson said 'unplugging' had made her connect in other ways.
"I have never felt more connected to my world and to my family than on our Antarctica expedition.
"I am sure that giving myself permission to lessen the distractions as I reflected will help me face 2016 with renewed energy and focus. This can only be good for all those around me."
This year sees Johnson start in her new role at IAG as group executive, people, performance and reputation and will mean a move back to Australia after living in New Zealand for five years during her tenure as CEO here.
While it was an extremely demanding time, last year finished on a real high note for Johnson, who was first nominated as a finalist for the Deloitte Top 200 executive of the year title and then went on to win the
New Zealand Herald business leader of the year award
.
The honour left her 'speechless' and 'overwhelmed', she said, and something she struggled with a bit.
"In my view, personal recognition for leadership is a difficult thing to accept as my success comes from the support and efforts of my family, friends and colleagues. It is not a solo achievement."
She continued: "I accepted the recognition in the spirit it was made and feel truly honoured to be recognised in a country I have come to love so much.
"The recognition came at the time when I had come to realise that after five years it was time for IAG NZ to benefit from a new leader, for me to transition to a new role within IAG and for [husband] Michael and I to move back to Australia."
However, she was quick to add: "I remain committed to our NZ team and communities and am lucky enough to be able to stay connected through my broader role within IAG."