Pandemic insurance is being considered as an option - insurer | Insurance Business New Zealand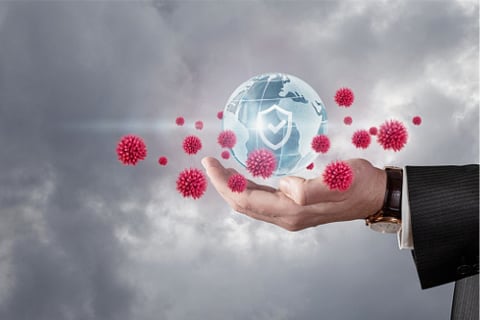 Although the majority of insurers have traditionally excluded pandemics under their policy wording, the ongoing COVID-19 outbreak has highlighted the need for financial protection in the face of "once in a lifetime" events - and although pandemic cover would be difficult to create, insurers say it is not impossible.
Insurers across the globe have started discussions around the potential for insurance policies which would cover a new pandemic, with other options being considered including government-backed schemes or public-private options. According to SCTI CEO Jo McCauley, offering pandemic cover is something her company is currently looking into - though she says there would need to be a careful trade-off between cover and price.
Read more: Could insurers offer pandemic cover in the future?
"We can definitely see insurers starting to look at this issue, and we are seeing that from insurers overseas," McCauley told Insurance Business.
"We have an awareness that this is what consumers are currently seeking, so that's certainly something that we're looking at. Naturally our job is to ensure we can meet the consumer's needs, but it's a complex matter in terms of managing and arranging, so it's something that's we're reviewing at the moment."
"For us, insurance is there for the unexpected," McCauley explained.
"That's why all insurance policies are there - to provide cover for and to manage unexpected events. COVID-19 isn't an unexpected event now, but what's also unique about this pandemic is that we regard these kinds of events as 'once in a hundred year' events - so they're very hard for insurers to price for."
Read more: Ruling may set path for more businesses seeking COVID-19 claims
McCauley says the cost of any future pandemic would be extremely difficult to predict, and customer demand may be another issue - however, she says SCTI is considering the trade-off between cost and scope of cover, and is looking at ways to offer maximum cover while maintaining affordability.
"The scale, depth and cost of the events is very hard to understand, given their infrequency," McCauley said. "Pandemics are therefore excluded from most insurance policies, and that's simply to manage the cost on insurers and make sure policies are still affordable and accessible to people."
"The trade-off is trying to price for something that's very unique, and to price for that accurately at a cost that consumers are willing to pay for," she concluded. "There's definitely a balance that needs to be struck in that regard."