Panel beaters and insurers clash over delay in car repairs | Insurance Business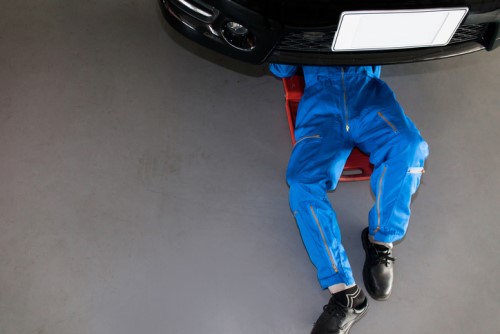 Some panel beaters have blamed the bureaucracy within insurance companies for delays in car repairs – a claim denied by insurers.
According to the Collision Repair Association (CRA), on average, each repair take about six days, with two of those days lost to paperwork.
"The problem lies with the amount of admin we have to do now – absolutely – if we didn't have to do that then we would have more effort – more resource into repairing cars," Neil Pritchard of the CRA said.
"Under the current model, the typical repair process requires the insurer to accept a claim for repairs, assess the vehicle, then authorise the panel beater to quote on the repairs. Once the estimate is accepted the panel beater can begin repairs."
IAG
,
NZI
,
State
, and
AMI
group were identified by the CRA survey respondents as the most bureaucratic; while Medical Assurance,
FMG
, and
Allianz
were ranked as having the least red tape, Pritchard said.
The Insurance Council of New Zealand responded to Pritchard's claim saying that it is panel beater shortage, and not insurer red tape, which is causing delays in repairing insurance customers' cars.
"Neil Pritchard from the Collision Repair Association's (CRA) claim that bureaucracy is slowing down car repairs is… to disguise the failure to address his industry's skill shortages," said
ICNZ
chief executive
Tim Grafton
.
He also slammed Pritchard for "creating tension between the smash repair industry and insurers that is unnecessary."
In a statement, the industry body said that the allegation that insurers are slowing car repairs is inconsistent with CRA's own research that shows an improvement in the score for the claims process from last year.
"The CRA needs to wake up to the real issues with delays in repairs," he added. "They need more skilled staff who know how to work with high tech cars and they need more staff in repair shops in the major cities where we have seen an increase in both cars on the road and crashes."
The ICNZ boss added that all insurers require is the "evidence of the damage to support the recovery of the costs which is no more than any other business requires when paying for services."
Also, ICNZ said that some insurers have set up exclusive repairer arrangements where the repair shop can self-authorise claims to speed up the process, without the involvement of the insurer.
Related stories:
IAG warns of double-digit increases in car insurance premiums
Most Kiwi drivers want compulsory car insurance - survey