Partners Life sold to Japanese insurance giant for $1 billion | Insurance Business New Zealand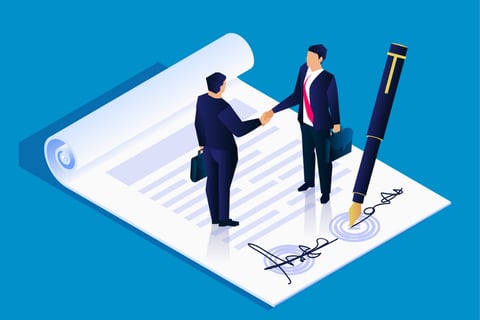 Partners Life, one of New Zealand's leading life and health insurance providers, has been acquired by Japanese life insurance giant Dai-ichi Life Holdings at a value of about $1 billion.
The deal, subject to customary conditions including required regulatory approvals, will allow Partners Life access to significant capital and global industry expertise. This is expected to "drive the company through its next phase of growth," a statement from the insurer said.
Dai-ichi Life, meanwhile, said it is committed to keeping Partners Life a "stand-alone New Zealand business," with managing director Naomi Ballantyne and her current executive team staying on at its helm. Dai-ichi Life president and representative director Seiji Inagaki expressed his confidence in Partners Life's management team and staff, pointing to the company's "impressive track record of growth."
Partners Life was first established in 2010, having since become New Zealand's second largest insurer in terms of in-force and new business premiums. According to The Australian Financial Review, it made $673 million net assets, $370 million in premium income, and $2.5 million in net profit after tax for the year ending March.
"I am absolutely delighted at our new partnership with Dai-ichi Life," Ballantyne said. "I have for a long time admired the impact that Dai-ichi Life ownership has had on the TAL business in Australia, believing that it would also be an excellent future owner for the Partners Life business. I believe under Dai-ichi Life ownership, Partners Life will be in very good hands. This transaction also represents a positive outcome for our supportive shareholders, including our majority shareholder, Blackstone. Our shareholders have collectively been the backbone of Partners Life's growth over the last decade, and we are so thankful for their support and guidance. I am excited for the future of Partners Life and looking forward to leading Partners Life into this next chapter, taking full advantage of the new opportunities that Dai-ichi Life ownership will bring."
"This transaction is a testament to the New Zealand market's ability to create globally sought-after leaders in a traditional industry," said Steward Taylor, chief financial officer of Partners Life. "We're proud of how Partners Life has developed from a startup into a large, fully integrated business over the last 12 years, playing an important role in New Zealand's financial services sector. Dai-ichi Life is a global industry leader and a specialist in personal risk insurance. It has deep life insurance expertise around the world and knows the industry inside and out. Its scale, access to capital, and industry knowledge will be a huge benefit to Partners Life."