Partners of reinsurer Munich Re's to-be-divested arm react | Insurance Business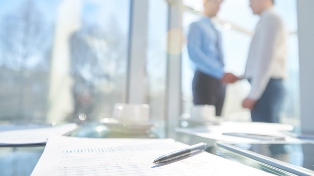 News that
Munich Re
is to divest its primary insurance arm Great Lakes Australia (GLA) will have little or no impact on the business of two of its partners, the companies have said.
Cover-More Group and
International Underwriting Agencies
(
IUA
) said they are confident it will be business as usual following the reinsurer's announcement.
Munich Re revealed this week that it planned to refocus on reinsurance in Australia and New Zealand as its 'growth ambition and positioning' for the speciality niche business in the two countries could not be achieved by GLA over the past several years.
"To be successful in the competitive and consolidated Australian market environment, a critical size is indispensable," the reinsurer said in a statement.
"After a strategic review, Munich Re has come to the conclusion that the capabilities of GLA might be better realised with a change in ownership.
"Therefore, Munich Re will pursue a divestment of its primary insurance arm in Australia and New Zealand."
GLA, which currently has a gross written premium of around AU$500 million, is the Australian branch of Great Lakes Reinsurance (UK) SE (Great Lakes) and was registered in Australia in 2007.
"Australia remains an important market for Munich Re, which will now have a clear focus on reinsurance," the statement went on.
"The company will continue to be a strong partner in property and casualty as well as in life reinsurance business.
"The change… allows Munich Re in Australia and New Zealand to refocus on where it can provide the best value to the market and its reinsurance clients."
Cover-More Group CEO Peter Edwards said Cover-More and GLA had agreed in principle to move to a new underwriting payment mechanism by 1 July 2016 and both had targeted a contract amendment finalisation date of 30 June 2016 to facilitate the change.
Edwards said the move would incorporate a generalised linear model (GLM)-based approach to calculating underwriting premium which is expected to reduce volatility and provide greater alignment and certainty to distribution and underwriting partner(s).
Cover-More and GLA's agreement in principle will also allow Cover-More to explore commercial arrangements with alternative underwriters. Advanced discussions with a number of global underwriting partners were underway, the company said.
"A key strength of Cover-More's business model has always been the flexibility and independence in how we work with a preferred underwriting partner," said Edwards.
"Cover-More is resolute in our determination to operate our businesses under a best practice GLM-based model that will deliver consistent, high quality returns for our shareholders, underwriter(s) and distribution partners."
IUA entered into an
extra capacity agreement
with Great Lakes Reinsurance (UK) SE trading as Great Lakes New Zealand, in July 2014.
Director Debbie Street told
Insurance Business
it was 'business as usual' for IUA.
Related stories:
Extra capacity announced for NZ agency
Reinsurer appoints new Australasian MD
Partnership prompts new outlet for travel insurance