Peer to peer insurance in NZ | Insurance Business New Zealand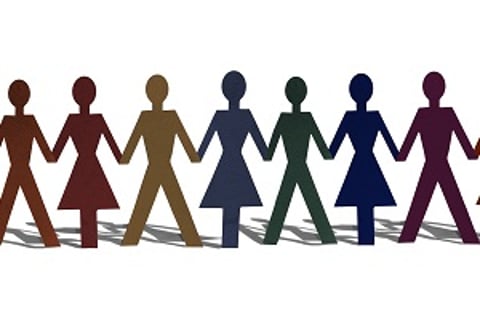 Germany has Friendsurance, the UK has Hey Guevara and now New Zealand has PeerCover.
Former
Marsh
actuary
Chris Logan
is the man behind the move to bring peer to peer insurance to our shores.
Logan's plan is to use an even simpler model than those overseas - people pool their excesses across a range of products in general, health and some life insurance products from different insurance providers.
If the funds are exhausted members are left with the excess which they would have had anyway.
"I think one of the main things is there's greater fairness and transparency," he told
Insurance Business
.
He said Friendsurance had cited benefits including fewer fraudulent claims and less exaggeration on claims and he expected the same for PeerCover.
Group size would ideally be between 4-10 people and could be anyone from a group of friends or family members, a club, or perhaps clients of a financial planner.
Everyone puts in a third of their excess with the maximum payout being the excess or three times the deposit so that what it pays out reflects the amount each person has paid in.
PeerCover would manage the escrow account and help with the claim by making a recommendation for payment or not.
For example, if a member put in a motor claim but more than 50% of the group believed it wasn't valid the claim wouldn't get paid.
By the same token, if PeerCover made a recommendation that a claim not be paid and the majority of the peer group said otherwise within a five day deadline, the recommendation would get turned over and the claim would be paid.
"By moving away from the strict peril definition and the terms and conditions there's potential for fairer outcomes," said Logan.
"What I really like about that is, if that's the case and the claim wasn't paid by the insurer because it didn't meet the terms or whatever, if the peer group said they thought it was a valid claim that provides evidence for the customer to go back to the insurer and say 'my whole peer group thinks it's a valid claim so you may need to reconsider.' I feel it empowers the customers."
Logan said PeerCover's income would initially come from a claims handling fee per claim but eventually he hoped to add broking to the services offered.
Logan said he was excited about the potential for success.
"I think generally people in New Zealand are more willing to consider new ideas and are less conservative, and if it goes well in New Zealand then of course I'd consider applying it to the Australian market and beyond."
He thought it would appeal to younger 'tech savvy' people to begin with who could use it as a mechanism to fund higher motor insurance excesses, for example, by effectively backing themselves.
Equally though, older people moving towards retirement and tightening up on expenses might be interested.
Another difference from the overseas models was that people wouldn't be locked in for a year and could change groups at any time or just pull their money out.
Logan said insurance companies shouldn't feel threatened at the prospect of premium being taken out of the market.
"It won't take a huge amount because it's only dealing with excesses. If anything there's potential to bring people who are currently not insured back into the market," he said.
"There are some good opportunities, some gaps that traditional insurance might not be covering."
He said he was open to feedback and could easily tweak things to make it more user friendly if need be.
"It's a good idea and I think people are just waiting around for it to happen, so I'm helping that happen!"
For more information visit
www.peercover.co.nz