"People need to be told why they can't rely on the government" | Insurance Business New Zealand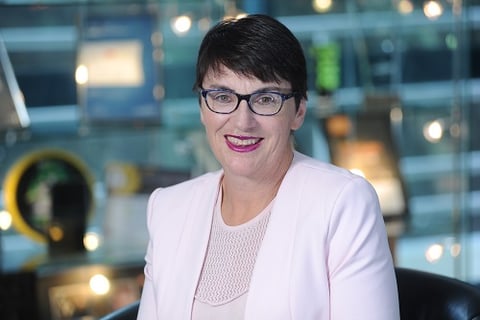 While the insurance sector will benefit from the efficiencies of greater automation and digital transformation, an algorithm or 'robo advice' will never replace brokers because the distribution model is built on knowledge, trust and empathy, an industry leader believes.
Partners Life
founder and Managing Director Naomi Ballantyne said direct life insurance has been available in New Zealand for the past 35 years but the majority of cover is still completed through financial advisers.
"We have the ability to buy direct (online), and very few people in New Zealand do," she said. "It's tiny, still, after all these years."
One of the major challenges advisers have is overcoming the lack of knowledge and apathy the general public has towards life, trauma, health and disability cover, and the misguided notion that the government will take care of everything if something bad happens. Ballantyne said many people incorrectly assume they can't afford insurance when that isn't necessarily the case, and it's the advisers' job to listen to the client and work within their specific personal parameters to find products they can afford.
"New Zealanders are really bad about having any sort of conversation around death, sickness and illness," she explained. "It's not in our psyche to focus on it. We don't talk about suicide. Funeral directors don't advertise (here) the way they do in other countries. It's a bit of a cultural no, no.
"People don't get out of bed and think, I need to get some insurance. They get insurance on their car and house, but they don't think, if my car gets written off, who's in it?"
Ballantyne added that there's a lot of noise coming out of the Australian market on whether direct life insurance is the right answer for consumers. In a market where direct life insurance is "massively advertised", there are negative impacts resulting in the "buy-direct approach" where products haven't been upgraded to take new technology into account, products have been cut-down to make them easier to be sold, and where clients believed they are covered for things they aren't.
"When you see what's happening in Australia, you understand why advisers are the dominate distribution channel in New Zealand," she said.
"People need to be told why they can't rely on the government, that these things can happen to you, and everyone knows someone who has had cancer. It's about drilling that in, pointing it out and making them aware that it could happen to you, and making them think: if it happened to you, how long does your (financial) life last?"
At the moment, it takes an adviser to explain why a client needs insurance, which is long before the adviser gets to the point of being able to say, "this is what you need". Advisers are educating reluctant people and trying to turn them into people who understand why they need insurance, Ballantyne said.
"With robo advice there is this perception that it's just numbers, that if a client could go in and do the number crunching and get the answers, they know'd what to buy," she commented. "But actually, this is what the adviser does, it's the education piece and building the trust piece that you can rely on me to not sell or recommend something you don't need - and to do that you have to demonstrate that you get them and you understand their circumstances.
"They've told you what they want to happen if this happens to them, they've told you how much money they need if these things happen to them, they've told you where they think they're going to get it from, and then the gap between that and what they (the client) still need, is insurance. That's what a huge chunk of the advice is about.
"I have a lot of conversations with regulators who have this mind-set that all advisers are bad, they're all commission hungry and big commissions are terrible. But where are all the clients that have been badly affected by advisers? We're going to sell $44 -$46 million worth in new business premiums this year. All those clients have bought because they trusted an adviser. So, you're telling me all advisers are bad? But this many clients are trusting their adviser, and taking their advice and buying insurance they wouldn't have had yesterday. How is that a bad thing?"
The really good advisers are the people who see themselves as running a business first and being an adviser second. Who see advice as the product of their business, and who invest in the future of their business, while being experts in their field, she said.
"It's knowing that they need a certain amount of capital to reinvest back into the business in terms of systems, platforms, processes and up-skilling themselves and seeing themselves as a professional, and then using that to build trust with their clients," Ballantyne said.
Related stories:
Brokers beware: Robo Advice could be here by December
FMA consults on robo advice exemption