Plumbers, Gasfitters & Drainlayers Board warns against unlicensed workers | Insurance Business New Zealand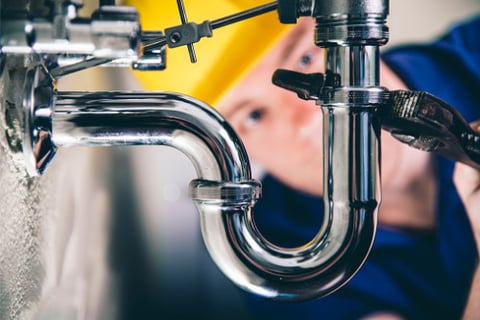 The Plumbers, Gasfitters & Drainlayers Board (PGDB) has warned the public against contracting plumbing work to unlicensed individuals and firms to help avoid sub-standard work and possible invalidation of the home insurance policy.
According to a statement from the board, home and property owners should always check for an NZ Practising Licence before any work begins, as sanitary plumbing, gasfitting and drainlaying are regulated industries in New Zealand. Thus, it is illegal to do this restricted work unless authorised by the board.
The PGDB highlighted a recent case, where Junbert Dagaas was fined $3,000 for carrying out restricted plumbing and electrical work without authorisation and was ordered to pay $1,500 in reparation to the homeowner.
According to the PGDB, Dagaas, who was not a registered and licensed plumber or electrician, conducted various plumbing and bathroom alterations at a residence in Addington. These works turned out to be sub-standard, with the toilet leaking at its base, the hot and cold water pipes of the shower were installed incorrectly, and the shower did not comply with the building code.
"It is important for homeowners to know that plumbing, gasfitting and drainlaying work undertaken by unauthorised tradespeople, not only risks their family's health and safety – but may also invalidate their insurance policy," said Martin Sawyers, PGDB chief executive.