Power cuts, pandemics and dirty politics were predicted | Insurance Business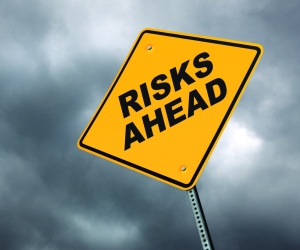 Members of a national risk management body who were asked to rank what they thought were the events posing the biggest risks on a global, national, organisational and personal basis have proved they have their fingers on the pulse.
Risk NZ members ranked the power network top of a pre-defined list of New Zealand risk, with global pandemic coming 10
th
in significance. On the global list, however, it was in 4
th
place out of 26.
When members were asked to suggest other significant risks, the integrity of the political system was ranked in second place. Bio-security was placed first.
Risk NZ chairman
Geraint Bermingham
says the survey, which will be revealed in full at the organisation's bi-annual conference in Wellington this week, had proved very revealing, given that many of the events had since played out such as the dirty politics campaign, the Auckland power cut and the ongoing ebola crisis.
Their significance was not to be underestimated, he said.
"While it has long been held that New Zealand's distance from major global risk events provides cushioning, the reality is such events have a ripple effect on our trading partners, energy supplies and transport networks and that is of major concern to our commercial sector.
"And our dependence on the rest of the world for trade, tourism and commodities means even small disruptions can have large implications."
Another pertinent result included the oil supply chain which was rated 5
th
of 35 – before the mention of a strike by workers at New Zealand's only refinery and the widening Middle East conflicts.
Natural disasters such as earthquake in Wellington, and the alpine fault letting go; the long term impacts of climate change; and the disruption to international links caused by cyber-attacks also rated highly.
The member survey on the four categories of risk was a new direction for Risk NZ, which has undergone an overhaul this year to make it more outward-looking.
He said the name change reflected this too.
"The old name, the New Zealand Society for Risk Management was somewhat 19
th
century, it was staid and introspective. We felt the aim of the society was to influence the use of modern risk management practice which should be encouraged for the benefit of New Zealand.
"We thought one of the best ways to do that was to be more outward looking, and engage more with the key decision makers in the large corporates and government agencies. A little bit of that was rebranding and we felt Risk NZ very quickly told that story and was more contemporary."
This year's conference also boasts an awards ceremony to recognise innovation and excellence within the risk management arena.
The conference, which is named 'Seize the day – stepping forward in challenging times', is aimed more around those who have to implement risk management processes as opposed to governance and leadership.
"A lot of our speakers are describing how they've implemented things and the problems they've faced, or the tools they've used to inform others why they're doing things," says Bermingham, who says while there are speakers from the UK and Australia, there is plenty of local experience in this field too.
"My own quite strong view is that the New Zealand context is notably different than the European, UK, US and even Australian," says Bermingham.
"The natural hazard profile is very different and that means there's a different appetite for risk. Also the legislative framework is different. ACC, for example, in many ways it makes talking about risk easier because there isn't that fear of being sued which is a constant threat in Australia. We notice it very much with Australian consultants, it's almost as if the risk doesn't matter, it's the liability."
Tickets for the
conference
are still available.