Prattley appeal court decision welcomed | Insurance Business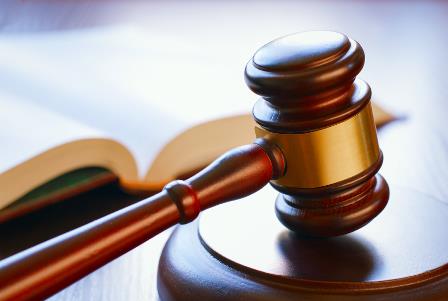 Insurers have welcomed the latest development in the case of
Prattley Enterprises Ltd v Vero Insurance New Zealand Ltd
which has seen the Appeal Court finding favour with Vero.
The Court, comprising of Justices Ellen France P, Stevens and Miller, dismissed an appeal by Prattley on Monday, putting to rest a few key issues.
Those issues included whether or not a settled claim could be reopened, a point which hinged on the correct measure of indemnity and rate of depreciation being calculated, which if proven would result in Prattley being entitled to a higher sum.
Prattley had settled all its claims with Vero on 25 August 2011 for $1,050,000, a sum which was Prattley's own estimate of the building's pre-earthquake market value, and one which both parties took to be the correct measure of indemnity value.
However, subsequent court case decisions such as
Ridgecrest
and
Wild South
led Prattley to believe its settlement agreement was a mistake and should be set aside under the Contractual Mistakes Act.
It quantified its recoverable loss at $3,400,000 plus GST.
The Appeal Court discussed three kinds of mistake as specified in Section 6(1)(a) of the Act, but stressed that: "Relief is unavailable where the contract provides for the risk of mistake and assigns that risk to one of the parties."
Justice Miller said: "The parties knew market value was not the only measure of indemnity available.
"The valuations they exchanged referenced other measures, including depreciated replacement cost.
"So the question is not whether they both failed to appreciate that any alternative to market value was available.
"The question is whether they were mistaken in their shared belief that market value was a better measure of indemnity than depreciated replacement cost in the circumstances. That is a question not of law nor of fact, but of opinion."
McElroys partner and civil litigator Peter Hunt, who has experience in earthquake policy response issues on material damage and has studied the case closely, shared his insight with
Insurance Business,
saying the latest decision supported insurers settling claims on the basis of a full release.
"On the question of re-opening the settlement agreement the Court found that however Prattley framed the mistake it was the kind of mistake the parties contemplated when negotiating the settlement," he said.
"So the words of the release were not to be read down. Those words included full and final settlement and discharge of all present and future claims, whether known or unknown."
In July 2012, Prattley had instructed Risk Worldwide New Zealand to take its case on, on a no-win, no-fee basis.
One of its principals, loss adjuster George Keys, used 'elemental' methodology in calculating depreciation which involved applying separate allowances for physical depreciation to discrete parts of the building such as the roof and the foundations.
However, Vero's expert witness stated that he had never previously encountered a situation where this method had been used to fix the indemnity value of a building, which had to be valued as a whole.
In the High Court Justice Dunningham discounted Keys' evidence, saying she found his depreciation methodology neither 'reliable or helpful'.
This was echoed in the Appeal Court which went on to underline the issue of Keys' partiality: "It seems to us inescapable that Mr Keys was not an impartial witness.
"The very substantial claim that he advanced on Prattley's behalf was prepared before trial in the capacity of an advocate and pursued at trial in the guise of an expert. These two roles were incompatible."
Justice Miller went on: "He also had a powerful financial interest in his evidence being accepted; it might determine whether Risk Worldwide was compensated for funding the litigation and by how much it would profit.
"His answers when tasked with partiality were patently unconvincing."
Peter Hunt said it was 'no surprise' the Appeal Court supported the High Court finding.
"As Mr Keys had a financial interest in the outcome of the case his evidence could have been excluded in its entirety on the basis it was not helpful, reliable or impartial," he said.
On the matter of indemnity value, Hunt pointed to the Court's preference for depreciated replacement cost over market value as a measure.
"But it relied on a special note in the schedule referring to reinstatement to 'reasonably equivalent appearance and capacity using original design and suitably equivalent materials' to reach that conclusion," he said.
"Absent those words, which represented the special character of the building, the outcome may have been different.
"The Court agreed that the policy language dictates what the insurer's indemnity means in any given case."
The Appeal Court ordered Prattley to pay Vero costs.
Vero told
Insurance Business
it welcomed the decision, while ICNZ CEO Tim Grafton said: "It is pleasing to see the Court decide in this case that the agreed settlement could not be reopened."