Premium funder reveals string of broker initiatives | Insurance Business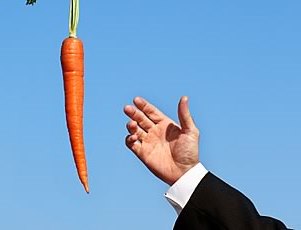 Elantis Premium Funding is working on a number of new initiatives in New Zealand including implementing the successful growth strategy it has used in Australia plus introducing a more structured broker reward program to reward brokers for their loyalty.
CEO Jurgen Rammesmayer told
Insurance Business
over the past four years the Elantis Australian growth strategy has been around building their service capabilities.
In more detail, he said this involved: "The service capabilities of our loan processing and loan service team and the service and flexibility provided by our credit team and also by adopting a portfolio based approach to pricing to provide more competitive rates on larger loans."
"Our focus in New Zealand for the rest of the financial year is on working closely with the Elantis New Zealand team to introduce these best practices in service and pricing.
"We believe that there is need from brokers in New Zealand for a premium funding service which offers reliability, responsiveness and flexibility and which has a service ethos which is in line with their own approach to servicing their clients."
He added: "We are also looking to see how we can develop a solution for those brokers who provide in-house funding for their clients but want to focus their efforts on their core business of providing cover for their clients especially against the backdrop of anticipated increases in regulatory and compliance requirements in the future."
Rammesmayer said what makes the company unique today is what made them unique for the past few years.
He said this was basically the combination of the sophisticated management controls and operational model associated with a large company together with their personalised customer-centric approach associated with a smaller, agile company.
"We have still retained a small company-type ethic where we have a personalised high-touch service to our clients.
"As an example, our regional managers typically manage a portfolio of $15-20m and therefore can afford to visit the brokers more often, and respond to queries within a reasonable time frame.
"The larger funders' managers service much bigger portfolios and as a consequence they cannot provide a high-touch service to their broker clients."
Rammesmayer said Elantis was also keen to build rewarding relationships with brokers.
"Elantis prefers to work with brokers who want to establish a partnership with their funder where both parties gain from the relationship," he said.
"Apart from offering entertainment and national competitions from brokers, our contribution to our partnership with brokers also includes:
Consistent and stable rates (in the absence of general movements in the NZ cash rate)
Service level commitments – committed turnaround times for loan approvals, responding to emails, answering the phone within certain time frames etc
Flexibility on requests to do things that are a little out of the ordinary
Tools to help brokers improve their sale of premium funding into their client base
Flexibility with default clients to provide a payment plan to meet their cash flow constraints rather than simply calling in the debt collectors."