Premium rate reductions prompt second big acquisition in three months | Insurance Business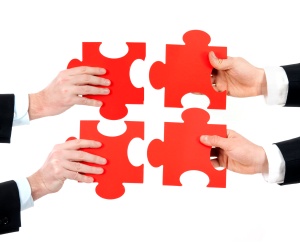 Austbrokers has acquired a 60% interest in Altius Group Pty Ltd through the acquisition of 60% of the shares of its holding company, Forean Group Holdings Pty Ltd, making it one of the company's largest acquisitions yet.
The company said it made the move in a bid to curb the hit being taken by dramatic insurance premium rate reductions.
The company recently issued its
revised half year results and full year guidance
to acknowledge the effect of premium rate reductions of up to 30% in commercial lines.
Austbrokers managing director
Mark Searles
said: "With the addition of Altius, we expect to significantly grow and enhance our Risk Services area, further removing dependence on the insurance broking distribution area for growth and mitigating the effects of the insurance rate cycle.
He added: "This acquisition helps us become the leading provider of risk services to companies and business partners across Australia and helps to differentiate the Group from other national insurance broking groups."
The acquisition comes less than three months after the November 2014 announcement of becoming the largest insurance broking cluster network in New Zealand with the
acquisition of BrokerWeb
.
Altius is a provider of workplace rehabilitation and injury management solutions to insurers, local, state and federal government organisations, SMEs, national and multi-national organisations.
Altius's founders Derick Borean and Richard Forby will continue in their roles and retain a 40% interest.
Austbrokers made a cash payment of $13.6 million on completion funded from its borrowings. Further payments will be made later this year based on the results for the 2015 financial year (payment estimated to be $3.45 million) and whether net debt and working capital differ from agreed targets.
A further final payment will be made in 2016 based on results achieved for the 2016 financial year with a maximum acquisition price of $24 million (subject to any net debt/working capital adjustment).
On a first full year basis the Altius acquisition was expected to add 3.3% to Austbrokers' underlying earnings per share, however, AUB will only be entitled to its share of profits from the date of the acquisition announcement and will bring expenses to account in the current financial year.
For the 2015 financial year, after acquisition and finance costs, the company expects the acquisition to add 0.7% to underlying earnings per share.