Product recall pitfalls | Insurance Business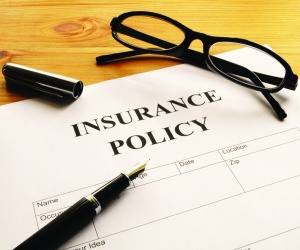 Brokers working with food industry clientele are being urged to check clients' policy wordings after a growing trend in precautionary recalls was recently identified by a top loss adjuster that may not be covered by their policies.
Stephen Kay, who is the MCL (major and complex loss) team leader for liability and food at
Cunningham Lindsey
, told delegates at last week's New Zealand Insurance Law Association (
NZILA
) annual conference that the results of not being covered could be devastating in terms of financial loss.
"Supermarket administration costs are astronomical," he said. "In Australia and New Zealand there are 2,800 supermarkets with the standard charge being $79 per store. So that adds up to $220,000 and it doesn't even have to be ranged. The stores will charge just for looking to see if it's on their database.
"Then there's damage investigations, sample testing costs, expert advice, the costs of getting the product back, the advertising of that, freight costs and disposal, business interruption costs and loss of sales and customers."
Then the company could suffer liability claims from third party property damage or bodily injury on top of that.
Kay listed the various types of cover that were taken out, including accidental contamination, malicious tamper, product liability policies with recall extension, material damage and business interruption, standard liability with a recall insurance clause.
He said four key things had to happen for the recall insurance clause to respond.
It had to be a recall of the insured product; it had to result from accidental contamination or mislabelling; it had to occur as a direct result of its production, preparation, manufacture, packaging or distribution; and it had to be provided the use of the product has/would/may result in physical injury or property damage.
He cited a case, Little Lady Foods v Houston Casualty Company, where the food company had found themselves not to be covered by their insurance after measuring a high listeria count in their burritos.
While only one strain of listeria is harmful to humans Little Lady Foods recalled and held back the product, did the testing and subsequently found it to be the strain that isn't harmful to humans.
However, when they claimed under their policy it was found not to be covered due to the court ruling there was no risk to personal injury.
Said Kay: "The cases I have dealt with have been covered by their policy, but with more precautionary recalls occurring – both voluntary and involuntary - it's important to check the policy covers situations of voluntary recall, mistaken recalls or authority instructed recalls."
Recall incidents can be triggered for a number of reasons, but predominantly they are from consumer complaints, undeclared ingredients, communicable disease, microbial, chemical, or physical contamination including GMO or sabotage.
The top three reasons for recalls in the world is firstly undeclared allergens (often due to a mislabelling or new information not brought forward); salmonella and listeria.
But until the company properly identifies the cause, the extent of the effect cannot be determined, Kay said.
Accurate coding in the food industry enables each stage in the chain to be traced back until the root of the problem is found.
After that, decisions can be made on what needs to be recalled, the level of risk involved and whether any salvage can occur.