Promote the concept, not your company | Insurance Business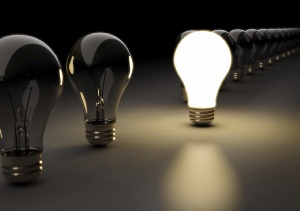 The New Zealand boss of trade credit insurance provider Atradius is urging those working in the sector to put their competitive differences aside and come together to promote and educate customers on the credit protection concept.
Martin Jones told
Insurance Business
one of the biggest challenges they face is getting more people informed about the benefits of credit insurance, which businesses owners tended to view as a discretionary cost.
"Brokers, insurance agents and insurers themselves could do more to promote and educate customers on the credit protection concept itself rather than on their own organisations," Jones said.
"It is not a service that you can usefully advertise on a grand scale since only a relatively small segment of the community would have need of it – ie businesses selling on credit terms.
"Promoting the services usually is therefore best confined to specialist presentations like conferences or seminars; networking forums, one-to-one communication programmes such as mailshots, etc."
He cited examples overseas such as in Singapore where senior managers from all the main trade credit insurers got together with bankers and brokers to present seminars.
"The talks were not 'hard sell' promotions of their companies, but rather the transferring of trade credit insurance knowledge," he said.
New Zealand particularly had a highly competitive credit insurance market with four private providers, various single risk providers, several Lloyd's syndicates and one Government agency.
"The plethora of providers often leads to fierce competition in pricing with rates that are sometimes barely viable," Jones said.
Meanwhile, a 'sizeable chunk' of New Zealand insolvencies occurred as a result of cash flow issues experienced by defaulting debtors of failing businesses.
Greater education on this protection could prevent the demise of many of these, he said.