Proposed utmost good faith class action 'misleading' | Insurance Business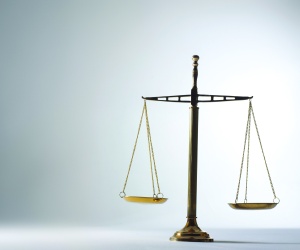 An international authority on insurance law, Professor
Rob Merkin
QC, has described talk of a class action in New Zealand based on a breach of the duty of good faith in the form of delays in settling earthquake cases as 'misleading'.
The call came following moves by
LPF Group director Bruce Sheppard and trial lawyer Kalev Crossland's to gauge interest from Christchurch claimants in taking legal action against insurers
.
But Prof Merkin, special counsel at
DLA Piper
New Zealand, listed several reasons for his doubts in the cause, saying such talk was based upon a false assumption that US procedures and principles have been transplanted to New Zealand.
"In my view the prospects of a class action in New Zealand in earthquake cases is remote in the extreme," he told
Insurance Business
.
"First, New Zealand does not at present recognise class actions. It recognises only representative actions, whereby one person can bring proceedings representing others with the same interest in the proceedings.
"That is an entirely different process.
"Secondly," he went on: "A typical class action can be brought where the constituent claims arise from a common source, eg, the use of asbestos, the supply of a contaminated product or the publication of a misleading investment prospectus.
"However, the unresolved claims in Christchurch arise from a series of different sources. Policy wordings vary as between policyholders, delays may be the result of different events, eg disputes with the
EQC
or inability of the parties' experts to agree on the extent of damage.
"A class action, and indeed a representative action, is inappropriate where the issues affecting individual claims are different."
Prof Merkin, who is co-author of renowned legal text, Colinvaux's Law of Insurance New Zealand, pointed out that there is no New Zealand legislation imposing a duty of utmost good faith on insurers, unlike in the US, and no such tort is recognised by the common law.
"There is a good faith provision in the UK, in section 17 of the Marine Insurance Act 1906, but that section is not replicated in New Zealand and the only statutory duties which relate to it concern pre-contractual presentation of the risk by the assured," he said.
"The UK duty does extend to insurers, but its content is uncertain. Even if the duty does extend to failure to admit liability and late payment (which has been denied in England), there cannot be damages because the duty is not based upon breach of contract."
He added: "There is a contractual duty of utmost good faith in Australia, in section 13 of the Insurance Contracts Act 1984 but it has never been used as the basis for damages for late payment."
In the event that breach of duty could be proved, Prof Merkin said that would still require an examination of the issues on a case by case basis, which again showed that a class or representative action would be inappropriate.
"There may be myriad reasons why a particular claim has not been paid. It should also be said that the catastrophic nature of the events and the mass of claims is all but unprecedented, a major factor behind delays."
In conclusion, Prof Merkin said: "My own view is that suggestions that there can be a class action are misconceived both in terms of the nature of the New Zealand legal process and in terms of the suggestion that there is a common outcome that can be resolved in a single set of proceedings.
"The most that a class action could establish is a principle that late payment is a breach of duty, but the application of that principle would have to be worked out in individual cases.
"Policyholders are far better advised to seek recovery from their individual insurers rather than signing up, individually or collectively, to surrender substantial proportions of their recovery to litigation funders."
Jones Fee partner and former president of the New Zealand Insurance Law Association, Craig Langstone, was just as doubtful and referred to the only case on the issue, a Court of Appeal decision in
State Insurance v Cedenco Foods
from August 1998.
"The Court there said it was unnecessary for them to decide whether damages could be awarded for a breach of the duty of good faith. They went on to say 'we will assume they can be but without deciding as much, the point remains open and can await a case in which a decision is necessary.'
"Essentially the only way you can get damages for the breach of the duty of good faith is if you can get exemplary damages at law. To get exemplary damages there has to be outrageous conduct.
"But it's hard to envisage a situation where a claim has been handled outrageously -there are delays obviously and there may be some that have been left behind, but I would have thought it's more likely to be because others have taken priority in what is an unprecedented scenario for New Zealand rather than any particular decision by the insurer to delay."
Langstone said he felt there was little chance of success and even if there was, any returns would be modest.
"The maximum that's been awarded for a tort-based claim is $30,000," he said.