PSC Insurance Group announces NZ acquisition | Insurance Business New Zealand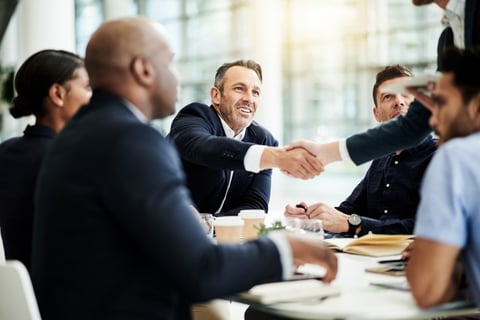 The following article is provided by PSC Insurance Group.
PSC Insurance Group (ASX – PSI) is continuing its significant growth in the New Zealand insurance broking market with the acquisition of Pulsar Insurance Agency Limited by PSC Insurance Brokers NZ Limited.
This is the sixth acquisition over the past 18 months and supports its growth strategy to double in size over the next four years, said Tony Walker, CEO for PSC Network Partners Australia and New Zealand.
"Pulsar joined PSC Connect as a member broker back in August 2015 and has grown their business significantly. Pulsar directors were seeking a succession plan and we were delighted that Frederick Chow, Sean Shu and the other directors chose to engage with PSC to reach a positive outcome for them and their staff," said Dave Penfold, director of PSC Connect NZ Ltd.
"It will be business as usual in the short term with Frederick and Sean continuing to provide quality advice and service to the existing client base and all the existing staff remaining on as employees. We anticipate significant growth in this sector, so we are actively looking to employ experienced brokers to join this team."
William O'Brien (current director of PSC Montage) will lead the PSC Insurance Broking business in New Zealand, which incorporates the existing business in Auckland and Christchurch along with the Pulsar and Montage businesses.
The PSC broking business will be a significant part of its NZ operations as the firm looks to provide a succession plan to member brokers, as well as to other acquisition opportunities it is in discussions with.
PSC Connect NZ Ltd was launched 10 years ago in New Zealand and has over 50 member brokers who own and operate their own general insurance business under the PSC Connect FAP licence.
"We have taken on six new quality member brokers this year already with several more likely to join before the end of the year," Penfold said.
PSC Connect Life NZ Limited was launched over three years ago, with Steve Morris as director, under its own FAP Licence to complement a growing client base with additional life risk and medical products and services.
It also has a rapidly growing number of financial advisors who have chosen not to obtain their own FAP Licence but utilise the quality system, services and support provided by PSC under the new regulatory environment.
"We now have a strong management team with an experienced team of brokers within our New Zealand network and this has enabled us to achieve over $100 million in premium in a short period of time servicing over 20,000 clients," said Walker.
"Being part of a global business, we have the strength and leverage to achieve positive outcomes for all our clients."