PwC relocates to Christchurch CBD | Insurance Business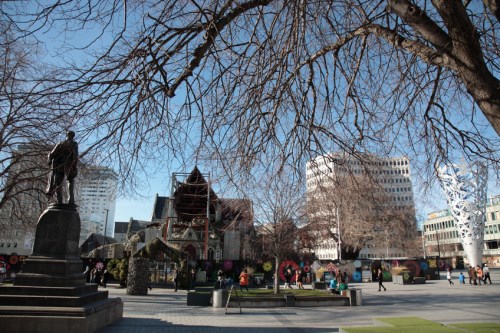 More than five years after the 2011 Canterbury earthquake sent
PwC
's Christchurch staff to Burnside, the almost 100 employees are finally back to CBD and into earthquake-resilient offices.
The new state-of-the-art offices in the PwC Centre, was designed by Warren & Mahoney Architects, and is located on the banks of the Avon River, on Cashel Street, at the heart of Christchurch's business district.
Craig Armitage, PwC Christchurch managing partner, said: "We're really excited and it's a huge step for our Christchurch staff to be back in the CBD for the first time since the February earthquake, and in a building that exceeds the earthquake building standards in terms of safety.
"Throughout this process, an important requirement for us was the safety and peace of mind of our Cantabrian staff and the more than five-year wait to move back into the CBD, has been well worth it."
Maurice Noone, PwC regional managing partner, also commented on the recent move: "We've always been committed to a rebuilt business district and this move just reinforces our confidence in the city's future. It's also our way of saying that we're determined to have a long term presence in Christchurch and we're actively supporting its regeneration."
Related stories:
Many NZ businesses lack comprehensive cyber security strategy
Views of nextgen leaders revealed in study