Q&A with Prue Willsford, CEO of ANZIIF - Part 2 | Insurance Business New Zealand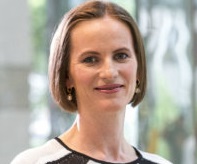 What do you see are particular challenges facing the industry?
It's a particularly geographically vulnerable nation. I read the other day that it's ranked 3
rd
for expected losses in terms of its potential losses of percentage of GDP so it's after Chile and Bangladesh according to ICNZ, so it changes the role of insurance.
One of the things I found just speaking to people in cafes and on the street was the incredible awareness, much greater than I've come across in other countries, of the importance of the role of insurance and that's a fantastic base for the New Zealand industry to build on.
I think also in terms of the regulatory environment really understanding the differences between Australia and New Zealand and where it's regulated differently.
Differences in disclosures and training requirements are a good example. What is important is that customers really understand what they are purchasing and value the service they are given.
I've always had the view it's best if industries regulate themselves and do that through professionalism and high standards.
I think New Zealand has a different structure in terms of its regulation and we have a role to play in making sure we support the industry in being able to self-regulate because it's great that it does from a consumer perspective.
And what are the advantages the NZ market has over others?
I think New Zealand is one of those countries that punches very much above its weight. For a small and geographically diverse population it's highly educated and has demonstrated its creativity and ability to deliver unique innovative solutions. I found that the conversations I had with many industry leaders were very reflective of that and showed a real collaboration in the industry.
New Zealanders are wonderfully direct people and I enjoy that, I found that I was able to understand the nuances through them very quickly and effectively.
The obvious part to the New Zealand geographical position means it has incredibly strong relations throughout the South Pacific, a huge amount of intellectual capital that it has developed and is able to lead the world in many ways.
In particular again the obvious example would be how New Zealand has dealt with the earthquakes. It is a global leader in terms of its knowledge around particular aspects of the recovery but also the insurance consequences of that.
For example, the understanding of the complexities of handling business interruption claims is incredibly sophisticated within the New Zealand market and they are world leaders in their knowledge and experience on how to handle that really effectively in a claims environment.
What I learned was the really clever way that New Zealand has been able to staff up and staff down to manage the claims, how they've come to understand how multiple events affect the insurance claim and some of the government structures that have been put in place since the recovery, whilst specific to the earthquakes, they are fantastic generic skills that can be applied to a whole range of different kinds of events.
There is no doubt that New Zealand has global value to add in that conversation and I'd be delighted to bring experts from New Zealand into Australia to teach us.
I have already asked the CEO of
Cunningham Lindsey
Darryl Cowan
to potentially come to Australia to speak on business interruption because the expertise that has been developed there I think is truly world leading.
What is your view on IAG's bid to acquire Lumley and the effects it could have on the NZ market?
The commerce commission is due to make its decision very shortly, and I trust their ability to understand the market and make an appropriate call.
Changes and consolidation in the industry are always challenging at an individual level, however at a market level these changes may lead to new entrants and innovation in products and distribution.
When are you planning to put your tram driving aspirations into practice and what were your other career options?
Other options I considered included becoming a full time Director and another COO type role, however the leadership and challenge involved in running a business was really attractive to me. I keep an eye out for tram driver jobs - they haven't been hiring lately!
What's on your to-do list for the rest of 2014?
It's really important to me and the team that we focus on our core business of delivering professional education and lifelong learning as well as our member services and doing that really, really well.
We need to maintain our relevance, demonstrate our ability as an organisation that supports our industry to do that in a way that grows the sense of a really capable professional community. It's a journey not a destination.
It's a wonderful challenge, meeting a broad variety of people and being in service to the industry. I'm really enjoying this role.
Read part one
here