QBE Australia & New Zealand names chief underwriting officer | Insurance Business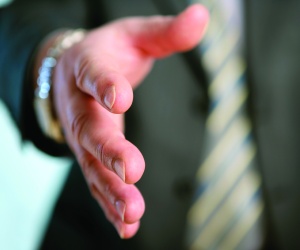 QBE Insurance Australia has announced the appointment of Declan Moore to the newly created role of chief underwriting officer effective today, 22 August 2016.
Prior to his new role, Declan served as QBE Group chief actuary. He has more than 25 years of insurance operations and actuarial experience in the Australian and European markets, having served as QBE Australia operations manager NSW and ACT, senior consultant for
Willis Towers Watson
Dublin, and chief actuary for AXA Insurance, Ireland.
Pat Regan, QBE Australia and New Zealand CEO, said: "We are fortunate to have Declan take up this important new role in the Australian and New Zealand business, which will report directly to me."
"First and foremost, Declan will focus on driving underwriting performance. Tight management of underwriting performance will set us up for future success, ensuring we meet the needs of both our customers and the market.
"This role has been created to further advance our technical ambitions and capability and to ensure we can build on the ground work already laid to improve our underwriting process."
"Declan will take on responsibility for underwriting, product, reinsurance and accreditation and work across all of our distribution channels to ensure we continue to deliver the dynamic products and pricing our customers expect from us."
Moore said: "I am looking forward to working within the Australian business continuing to ensure that we have a clear understanding of our customers' needs and are best placed to respond to these with the products they require."
Related stories:
Aussie insurer QBE replaces CEO following HY results
Defiant insurer says promises kept despite 'toughest market'
Insurer QBE appoints new GM