QBE opens applications for social innovation competition | Insurance Business New Zealand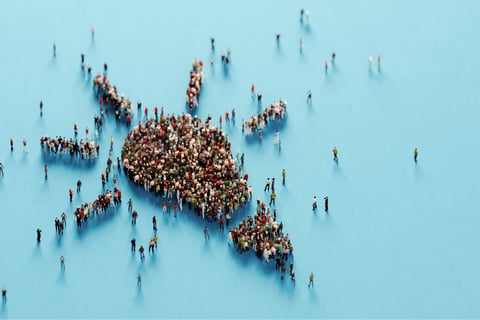 Applications are now open across Australia, New Zealand, Asia, and the Pacific for QBE's annual global social innovation competition, AcceliCITY Resilience Challenge.
The competition is run in partnership with non-profit organisation Leading Cities to support entrepreneurs whose ventures help make cities more equitable, sustainable, and resilient through a US$150,000 cash prize pool.
Led by Leading Cities, the challenge enables the participants to tap into QBE's expertise through one-on-one expert mentoring, speed gatherings, and engagement with QBE Ventures, the insurance giant's venture and investment and development arm.
The organisation will choose the winners by selecting 10 finalists from all regions to compete in a final live pitch event. Of these 10, one winner will receive US$100,000, and two people's choice runners-up will receive US$25,000 in cash prizes, along with resources and introductions to valuable networks and collaboration opportunities to scale their initiatives.
This year marks the first time a local program is run for Australia, New Zealand, Asia, and the Pacific, with a separate program to be run in tandem with entrants from North America and Europe.
Commenting on the competition, Jon Fox, chief claims officer at QBE Australia Pacific and co-chair of the Australia Pacific QBE Foundation, emphasised the significance of building urban resilience as the world transforms at an unprecedented pace.
"As the world changes, so too do the risks we face. We need to be creating cities across the globe that are prepared for evolving and increasingly severe risks to help people and businesses protect themselves," Fox said. "Through this challenge, we are looking to find and collaborate with creators of innovative solutions for city ecosystems that will help us build thriving, resilient cities and change the world."
Leading Cities president and CEO Michael Lake added that the competition enables start-ups, entrepreneurs, and city leaders to work together to build resilient cities against social, economic, and environmental challenges.
"There are many complex threats facing cities across the globe. By accelerating the deployment of innovative technological solutions while also increasing the awareness and confidence that city leaders have in these new solutions, we are also accelerating the resiliency of cities everywhere," he said.
You can apply or find out more about the challenge on www.accelicity.com. Submissions close on April 30, 2022, with finalists announced in September 2022.
The challenge follows the opening of applications for QBE Foundation's annual local grants program in Australia, New Zealand, and the Pacific, totalling $360,000 through nine grants of $40,000 for each charity with high-impact community initiatives focusing on climate resilience, inclusion, and QBE employee choice.