QBE sells off part of US business | Insurance Business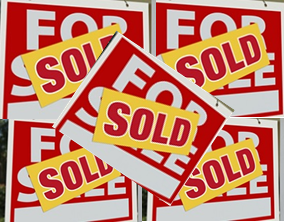 QBE
North American Operations (QBE NAO) has agreed to sell its Mortgage & Lender Services (M&LS) business in North America to National General Holdings Corp, QBE Group has announced.
The approximately $90 million sale is part of the company's strategy to focus on commercial lines, group CEO John Neal said.
"As previously advised, we have been evaluating a range of strategic options with regards to the M&LS business in North America.
"The sale of this business is a pleasing result as we look to focus on commercial lines and significantly build out our specialty underwriting capabilities in North America."
The overall impact of the sale on QBE's 2015 FY net profit before tax is expected to be a loss of around $120 million, QBE said.
This was primarily due to one-time non-cash charges and write-offs in connection with the transaction, some of which will be recognised in QBE's 2015 interim result reflecting the held for sale status of the asset at 30 June 2015.
However, the sale of the M&LS business is expected to free up in excess of $100 million of capital that will be available for reinvestment elsewhere in QBE NAO.
And while GWP will reduce by around $400 million, the sale of the business is expected to improve QBE NAO's budgeted 2016 combined operating ratio and return on allocated capital by approximately 1.5% and 1.8& respectively.
National General, which headquarters in New York City, is a specialty personal lines insurance holding company founded in 1939. It provides personal and commercial automobile, homeowners, umbrella, recreational vehicle, motorcycle, supplemental health and other niche insurance products.
National General will acquire QBE NAO's M&LS business which includes agency operations, loan tracking activity and provision of insurance protection. National General will assume the existing insurance liabilities of the M&LS business with an equivalent amount of cash and other assets through a reinsurance transaction.
The transaction is expected to close on 30 September 2015, pending regulatory approval.