Quality not quantity for AR network | Insurance Business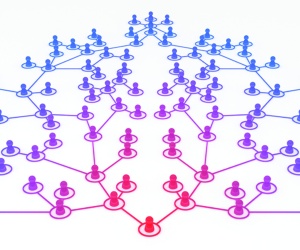 Brokers in New Zealand are finally becoming aware of the benefits and opportunities of the Authorised Representative model that has been so successful in Australia.
PSC Connect
National Manager, Dave Penfold, has already developed a strong network of brokers under the PSC banner and says he is continually looking for experienced insurance brokers or underwriters to be part of the team.
"Smaller brokers and individuals now have a real opportunity to leverage and compete against the larger brokers whilst maintaining long term relationships with their clients," he said.
"It is incredible that so many brokers in New Zealand still aren't aware of this exciting option of building their broking business which is owned 100% by them."
As part of their arrangement, PSC provide
An efficient web-based broking software system (IBAIS) with no transactional costs
Management of compliance, administration and finance responsibilities
Real assistance on new business opportinities to grow the brokers portfolio
Placement services to a wider market on hard to place or larger risks
Professional indemnity of $110m at no cost
"There is no cost to join PSC and there are no additional transaction costs that we take. We simply retain a share of the commission brokers generate," said Penfold.
"Because we have access to an extensive network of markets both locally and offshore, including our own Lloyd's market, this allows our brokers to keep the personal relationship with their clients but have the leverage and support of the PSC Group.
Being members of The Allied Group in New Zealand, one of the largest members of the
Steadfast
Group in Australia and also part of the Brokerslink Global broker network, that made their leverage significant, he said.
A lot of individual brokers compare their model as being similar to the contracting model adopted by some of the larger international brokers, says Penfold.
"The contracting model provides a small book of business, generally pays around a third of the commission to the contractor and provides an office but the business is owned by the broking firm.
"The key difference in the model that PSC Connect offer is that the individual owns the business they write 100% so is building an asset for themselves and their families.
"They also retain a much higher percentage of the commission earned from the insurers.
Penfold says it is not PSC Connect's objective to be the largest provider of the AR model but is definitely their ambition to only have the most professional general insurance brokers join their team.
"We will only accept quality F&G insurance professionals into our group. Life Advisors who have some F&G business do not fit our model unless they employ an F&G expert.
"The quality is very important to us because quality attracts quality and it gives us a lot more influence, leverage and respect with our insurer partners and other suppliers," he said.