Ratings agency warns of Google threat | Insurance Business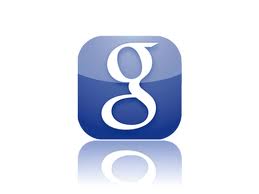 Innovate or face the challenge from new competitors was the stark warning to the insurance industry issued by Standard & Poors (S&P) director Dennis Sugrue in London last week.
Sugrue said cash-rich businesses such as Google could use their financial clout to muscle in to the reinsurance market and if the insurance industry doesn't take the lead they could suffer.
He said it was "not completely outside the realms of possibility" that major players could move to cut out the middleman using their own cash and massive amounts of data, hire underwriters and use its own data to write insurance policies,
The Royal Gazette
reported.
"If the insurance industry is not taking the lead, is following other industries and being reactive to some of these global trends, you could see reinsurers and the insurance industry as a whole suffer from missed opportunities," he said.
The caution came while the industry was experiencing a soft market with slumps in pricing in nearly all lines of business.
The effect of this, he said, was cutting into excess capital.
"It's just a demonstration of how much impact pricing could have for companies' excess capital positions. Movement like this could mean movement in capital adequacy for some players who are holding a bit tighter on capital."
Smaller more concentrated reinsurers particularly would need to carve out competitive positions and protect their capital and bottom lines, he said, but even the larger firms needed to "lead from the front or get left behind."
Areas such as the effective use of 'big data'; seeing climate change as an opportunity; and growing in emerging economies all offered potential for the industry, he was reported saying in
The Gazette
.
"We think that industry will eventually undergo a reconfiguration where we will see fewer larger reinsurers, who could potentially be competing with other industries to provide risk protection products."