RBNZ to review insurance regulation | Insurance Business New Zealand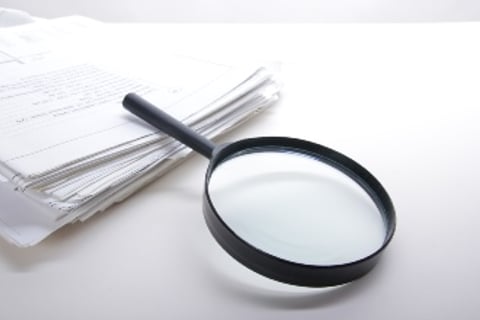 Insurers have welcomed news that the Reserve Bank of New Zealand (
RBNZ
) is planning to review the Insurance (Prudential Supervision) Act 2010 (IPSA).
The industry regulator announced the move yesterday in its latest
Insurance Industry Update
, saying the process would start later in the year beginning with feedback being sought from the public and stakeholders.
Head of prudential supervision, Toby Fiennes, said there had been improvements to the industry since the legislation was introduced in 2010, however its efficacy needed to be checked, citing in part the effects of the Canterbury earthquakes as one of the reasons.
"We believe that IPSA has had a positive effect on the soundness of the insurance industry in New Zealand and that the legislation has generally worked well," Fiennes said.
"However, it is over five years since IPSA came into force and this review will examine whether the legislation and associated regulations are working as intended."
The RBNZ stressed that the legislative purposes of IPSA were not under review, which was to promote the maintenance of a sound and efficient insurance sector, and to promote public confidence in the sector.
But in order to assess it was meeting those objectives, and in a cost-effective manner, it would need to check IPSA was:
Providing the right balance between promoting soundness and efficiency;
Allowing firms to meet requirements cost effectively and wasn't unduly inhibiting innovation or entry of new insurers;
Applying requirements to the appropriate range of insurers;
Flexible enough to adapt to changing circumstances and diverse business models;
Allowing for a risk-based approach to regulation and supervision by ensuring regulatory requirements and responses were proportionate; and
Could be implemented in a way that minimised administration costs and supported transparency.
The review would also assess how consistent the regime was with international guidance and other legislation administered by RBNZ and consider if further alignment was necessary given the nature of the New Zealand insurance sector.
The RBNZ said there had been several improvements resulting from the introduction of IPSA.
Insurers operating in New Zealand were now subject to a set of minimum prudential standards and to ongoing risk-based supervision; there had been an increase in the level of independent representation on insurance entity boards; there had been an improvement in risk management capability for certain insurers; and some insurers had increased the amount of capital they held against insurance and asset risks.
But it detailed numerous developments to the sector that made a review necessary.
These included:
Updates in international guidance on insurance regulation and supervison;
RBNZ had reviewed the legislative regime for Non-bank Deposit Takers and was developing a legislative regime for Financial Markets Infrastructures;
Changes in the insurance sector, such as the entry and exit of insurers and the developments of new business models and insurance distribution channels;
RBNZ had gained significant operational experience in respect of the application of IPSA and had implemented a risk-based approach to supervision;
New Zealand's experience of a major catastrophe which had had major consequences for the sector; and
RBNZ believed the importance of a soundly-regulated sector had become broadly-accepted among the general public.
The review would assess the RBNZ's powers to enact secondary legislation and while it wouldn't cover secondary legislation such as solvency standards, it was possible that the review outcomes could require changes to secondary legislation.
The RBNZ said it planned to release an Issues Paper for consultation in the last quarter of 2016 for the public and stakeholders to raise any issues it needed to consider.
A report to Cabinet would then be prepared which would consider whether change was needed.
Options for change would then be consulted on in 2017 in an Options Paper and if recommendations for change were agreed to by Cabinet, legislation would be introduced into Parliament in 2018 at the earliest.
The Insurance Council of New Zealand said it welcomed the review.
CEO Tim Grafton told
Insurance Business
: "It is timely to have a review of the IPSA after five years and the Insurance Council looks forward to engaging with the RBNZ as it goes about the review."