Reality TV star's $7.8 million insurance claim | Insurance Business New Zealand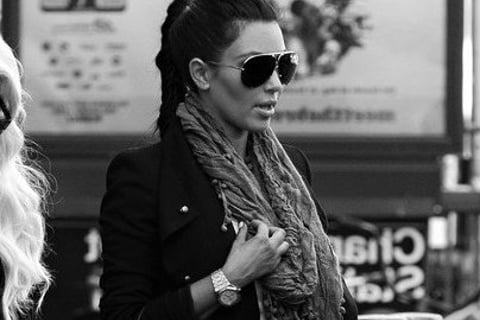 Kim Kardashian has filed an insurance claim for US$5.6 million (NZ$7.8 million) after she was robbed at gunpoint in Paris last week, according to reports.
The reality TV star's insurance claim is said to be for 13 items of jewellery, including her second engagement ring from husband Kanye West,
tmz.com
reported.
The ring, endowed with a Lorraine Schwartz 20-carat emerald-cut diamond, is reported to be among those items stolen and is valued at US$4 million (NZ$5.5 million).
Other items were said to include a purse, two cell phones, cash and a jewellery box full of valuables.
Initial reports put the value of the stolen goods at almost double the amount now cited, with insurance commentators putting the variance down to the type of insurance policy used.
Robert Lejman, president of Argyle Insurance Agency, which specialises in jewellery insurance, said items such as the designer diamond ring are usually insured under an agreed value policy.
"[That] means that whatever number you insure it at, that's what you're going to get out of the settlement, versus what's called a replacement policy, which means that they're not going to give you the actual dollar value, but the insurance company will go to a supplier or jeweller they know to try and replace the piece," he told
Complex.com
.
"But in this case, because it's a designer item, they're going to have to go back to that same designer.
"And I'm sure if they insured it, they insured it at an agreed value policy. The insurance company will want to see a receipt of what she paid for it.
"In other cases, companies like Cartier or Tiffanys can tell [Kim] to wear it and loan it to her. In that case, whoever lent it to her will make the claim."
Lejman said the value of the ring was so high because it had what is called provenance.
"Provenance means it has a bit of history or has a designer name attached to it.
"The value would be accurate, because that designer's going to charge that same price again.
"Usually if there's no designer name to it, the value can be much less. But once you put it into that mounting that has the designer's name inside the shank, it can double or triple the value because of that name."
Lejman said under an agreed value policy, Kardashian could have insured it for less than the actual value of the piece.
"You can insure it for any kind of value that's reasonable," he said, adding that if it was insured for less than the value of the piece the insurance company would pay just that, nothing more.
The other difference was that with an agreed value policy, Kardashian had the freedom to either buy another piece or take the money and buy something else instead.
But with a replacement policy, the insurance company would tell her to replace the piece.
Kardashian is also set to seek a fortune in compensation to cover trauma and lost earnings.
The prolific social media poster is taking a break from social media and all professional commitments, something which could see her lose at least US$1 million a month in earnings.
However, financial adviser Samuel Rad said the break may boost her popularity and may in fact be a huge moneyspinner in itself.
"I think what's going to happen is the first post she's going to put up after not having posted for (a while), it's going to get so many more followers and hits," he told
People.com.
"I think that it might actually end up helping her. Especially if Kim positions (her return to social media) correctly… I think it could be a really big moneymaker for her brand."
Meanwhile, social commentators have called on people to learn from Kardashian's experience and urged them to think twice before posting personal details on social media.
Mail on Sunday columnist Viv Gorskop suggested the thieves got all the details they needed about the jewels they wanted to steal from Kardashian online.
"This incident is a cautionary tale," she wrote. "The total absence of privacy carries huge risks.
"The Kardashian Heist of 2016 is a warning against giving away too much of yourself – especially anything valuable.
"Because the thing is, if you fail to use common sense online, real life will always come and bite you in the digitally enhanced backside."
Related stories:
Insurer Vero issues social media warning
Quirky contents claims highlighted to encourage customers
Far Out Friday: It don't mean a thing if you ain't insured that bling