Recognition of Prior Learning option 'warmly received' by advisers | Insurance Business New Zealand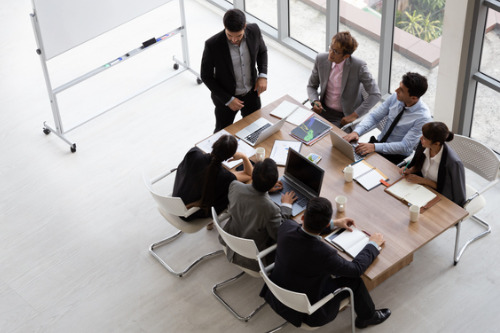 ANZIIF has launched several education pathways for its advisers over the past several years, and CEO Prue Willsford said the alternative options to the Level 5 certificate have been incredibly popular – particularly its Recognition of Prior Learning (RPL) scheme.
Willsford said that advisers who have been in the industry for many years were relieved to find that they could have their experience formally recognised, and many had specifically waited for the option to become available. ANZIIF is now also offering compliance training for advisers in general insurance – a scheme which was launched in February, and is also equivalent to a Level 5.
Read more: ANZIIF offers alternative to Level 5 certificate
"The response to our offering has been incredibly positive," Willsford said. "Our strength is in recognition of prior learning, and we've been delivering that for 30-40 years."
"For a lot of people who weren't familiar with it before, it's been an eye-opener that they can use examples of their current work and have a structured interview to demonstrate that they meet most of the current requirements," she explained.
"Everyone has needed to do a bit that's new, which is great, but it's really made it an effective and efficient system for experienced practitioners. It's been very warmly welcomed."
Willsford said ANZIIF's options around graduate training has also seen a strong uptake, and some larger firms have found benefit in utilising a mix of the two. She said the market was 'grateful' to see several different pathways to compliance, particularly for those who had been in the advice industry for many years.
"Our ability to put skills units together to create a certification pathway for new entrants, graduates and talent induction schemes has also been well received," Willsford said.
"The other great strength is that because we do RPL, if you have a gap, then you only need to study that gap. Overall, we're very grateful to see alternative offerings with different pathways to compliance in the market."
Read more: ANZIIF announces winner of 2020 scholarship
"We're dealing with a lot of RPLs, and that's probably to be expected," she added.
"We went to market two years ago and said that we'd be able to offer that option and find a way for advisers' current competence to be recognised. We had quite a pipeline of people sitting and waiting to utilise that service, so not unexpectedly, there's been quite a big uptake of it.
"Having said that, as we work with larger companies and identify each of their cohorts, the right answer for their less experienced people is to go through the skills units. So we've definitely had interest in both, but clearly there's been a focus on RPLs because there are so many experienced practitioners out there."