Recruitment drive gathers pace for new NZ branch | Insurance Business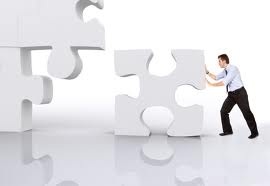 Two high fliers from
Vero
Specialist Risks have joined the growing ranks of the New Zealand branch of Warren Buffett's Berkshire Hathaway Speciality Insurance (BHSI).
Doug Thomson, who was property manager for VSR, and his senior underwriter, Nikki Quain, have signed up for the new venture, which is headed up by ex-
AIG
Singapore man
Cameron McLisky
, industry sources have revealed.
A third appointment involves highly respected D&O underwriter Karen Poching, who is leaving Dual New Zealand to underwrite financial lines at BHSI.
With BHSI said to be initially writing property, energy, casualty and financial lines, further staff appointments, also including a claims manager, are understood to be happening in the lead up to the company's expected launch in a month or so.
Since its initial inception in the US in April 2013 as an offshoot of Berkshire Hathaway's insurance operation, BHSI has grown exponentially, with company president Peter Eastwood saying last October that 'a meaningful amount of time' had been spent in 2014 building the business in certain key geographies.
Indeed, licences have now been granted in Canada, Hong Kong and Singapore with Australia and New Zealand said to be imminent.
"Our objective is to build a long-term focused and diverse, both by geography and product line, principally commercial property and casualty insurance business," Eastwood told
reactions.net.com
.
"We're now well underway to creating a global business."
He added that the appeal of the business consisted of a few principle assets: "The balance sheet and the capital it holds, the brand and the integrity it represents, and our people."