Regulator on poor processes and bad outcomes | Insurance Business New Zealand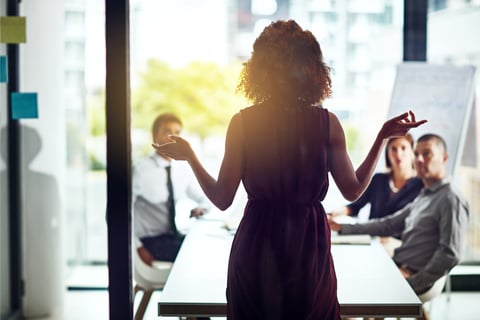 Insurers will need to focus on customer understanding, internal culture and their own systems and processes to convince the regulators that they are putting customer interests first, according to the FMA's director of banking and insurance – and she says the FMA's approach will also evolve over time.
Clare Bolingford says that a good starting point for any insurer is to "do the basics well," and that, often, poor processes can cause unintentional disadvantage to the customer. She says insurers will have to examine any major changes they plan to make to their business, and ensure that their outcomes are aligned with what is expected.
"Doing the basics well is a really important starting point," Bolingford said.
Read more: FMA lays out expectations for insurers in battle against COVID-19
"What we quite often find is not that there's an intent to drive poor customer outcomes within firms, but that actually, the systems or processes aren't there to achieve them. So if you're thinking about launching a new product or digitalisation, you've got to have the systems behind that to ensure the customer outcomes that you expect are actually achieved."
"It's also about embedding a culture that is more customer-centric," she continued.
"There also needs to be more focus on the end customer, not just on the distribution channel. We're seeing initial commissions at the moment at an all-time high, and you have to ask yourself who is really benefiting from that."
Bolingford says that ideally, she would like to see companies elevate conduct risk management to the same level as financial risk management, especially since insurance is an industry that deals in financial risk management every day.
She says consumer understanding of insurance products will also play a key role in ensuring good outcomes – something which has been highlighted as an issue throughout the COVID-19 pandemic.
"Customer understanding is a really important part of demystifying the complexity of some of the products, and helping people understand their value," Bolingford said.
"We saw during COVID that many people didn't understand what kind of insurance they had, and people were ringing customer service teams to ask what they're actually covered for, which means they didn't really know in the first place."
Read more: FMA warns against misleading health insurance ads
"We saw different terms being used across the industry for different types of relief," she added. "That doesn't help with customer understanding, so there's an opportunity for us to come together and think about some of these issues and how we can tackle them together."
Bolingford says that ultimately, the FMA's approach to regulation will also evolve alongside the legislation.
"We're only looking at a small slice of the industry right now through our QFE licensing approach," she commented.
"The government is looking to bring in legislation to allow us to have a view across conduct in the insurance space – and our approach is going to evolve with that regulation, but you're not going to see a dramatic change. The conduct and culture review we did, the conclusions we reached, and the recommendations we made to the industry – that is what we will be seeing in the future."