Regulator welcomes directors' sentencing | Insurance Business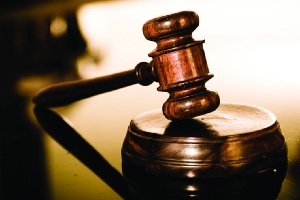 The Financial Market's Authority (
FMA
) says the outcome of a High Court decision made today involving two former directors of OPI Pacific Finance Ltd highlights the importance placed on directors' responsibilities.
Mark Lawrence Lacy and Jason Robert Duncan Maywald were sentenced this morning in the Auckland High Court.
Despite both being based in Australia, Lacy and Maywald will have to commute back to New Zealand to complete 200 hours community work, and have been ordered to pay AU$100,000 in reparation to be paid to the company's receivers.
The pair had previously pleaded guilty to two charges under the Securities Act 1978 on 21 August 2015. The charges related to a registered prospectus and an advertisement distributed in 2007 in which the FMA alleges included untrue statements.
The FMA's acting director of enforcement and investigations, Paul O'Neill, said today's outcome reflected the importance placed on directors' responsibilities to ensure investors are well-informed about a company's position.
"The 2007 OPI offer documents contained untrue statements relating to the performance and management of the business including the non-disclosure of adverse changes to the financial position of the company," he said.
"This prevented investors from making informed decisions about their investments by not disclosing key information about the company."
OPI provided finance to entities involved in commercial property investments and developments before going into receivership in September 2009 and being put into liquidation in November 2011.
At the time more than 10,000 investors were owed $247 million and as of July 2015 they had only been repaid 30.23 cents in the dollar.
The trial of the remaining former directors of OPI, David
Mark Anderson
and Craig Robert White, is scheduled to commence on 5 October 2015 in Auckland High Court.
The OPI case is one of 25 investigations the FMA inherited from its predecessor organisation, the Securities Commission.
In its enforcement and investigations report 2015, released last month, the FMA showed the key issues arising in most of the past year's cases were related to concerns with governance, culture and conflicted conduct.
Its use of direct response – that do not depend on court action – reflected the new approach to regulation enabled under the Financial Markets Conduct Act 2013.
At the time, FMA's then director of enforcement and investigations Belinda Moffat said their objective of raising investor and market confidence and also to support economic growth in New Zealand was behind their use of a wide range of regulatory tools.
"However, the market and investors should also clearly see that serious misconduct will attract the full force of the FMA's powers," she said.