Reinsurance pricing stabilisation revealed | Insurance Business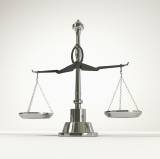 The latest '1
st
view' reinsurance renewals report released by Willis Re has revealed that while competition remains intense for non-peak areas, signs of reinsurance pricing stabilisation are starting to emerge in peak property catastrophe zones.
Willis Re's global CEO John Cavanagh said in his introduction to the Willis Re
1st View Soft Market Slowdown in Pockets
report that the swell in capacity from collateralised reinsurance markets, which had recently played a major role in driving pricing in the peak zones, appeared to have abated.
"A number of these markets have shown pricing discipline by cutting the capacity they are prepared to offer as the market has continued to soften," he said. "This, in turn, has had a knock-on effect to traditional reinsurers, who in recent years have relied on collateralised re to provide their retrocession capacity."
The notable increase in demand for Floridian catastrophe capacity had also been a factor.
Cavanagh also pointed to the thirst for risk diversification being as strong as ever, especially in non-capital intensive classes and geographies.
The M&A frenzy was continuing to heat up, he said. "Despite the unappealing short term outlook for nearly all reinsurers, M&A activity it helping to maintain the current high valuations.
"However, some of this activity is throwing up unexpected combinations, making it difficult for reinsurance buyers to judge the value to them over the medium-to-longer-term of some of the potential merged entities.
"It is important for those driving M&A deals to articulate a clear message about the value they can deliver to their clients, as opposed to the current focus on the value to each company's own shareholders and management."
The report also pointed to some hope for reinsurers, now that the North Atlantic hurricane season was underway.
"The June 1 and July 1 2015 renewal season offers reinsurers some hope that even if the predicted low level of hurricane activity is realised, the outlook for 2016 might not be quite as bleak as may have been inferred from the recent January and April 2015 renewals."