Reinsurers partner up to help Canterbury | Insurance Business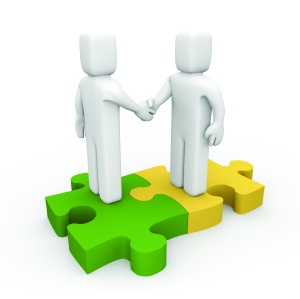 Sydney- based reinsurance consultancy MacquarRe is to help Hong Kong based reinsurer Peak Reinsurance develop its relationship with clients in New Zealand and Australia, under a new cooperation agreement.
MacquaRe director Simon Lyon will help PeakRe enhance its footprint in New Zealand and Australia, which are said to be "two priority markets for
Peak Re
".
Chris Kershaw, Peak Re managing director -global Markets, said: "Peak Re has successfully entered the two markets since our launch at the end of 2012, and it is important for us to continue to build on that foundation and further strengthen our connections within these markets."
Regarding New Zealand, Kershaw said the Canterbury reconstruction had been a vital component in their growth.
"Within weeks of having received the licence, Peak Re accepted its first treaty in New Zealand specifically aimed at facilitating reconstruction in Canterbury.
"Since that first step, we have continued to work to build on our business in NZ to support NZ communities and NZ insurers, which aligns strongly with our aims of providing reinsurance protection across Asia Pacific.
"We sincerely believe that our new partnership with MacquarRe will help us to extend this reach, enabling enhanced delivery of the power of reinsurance to the NZ market."
He added: "This partnership with Simon Lyon and MacquarRe allows us to keep close contact with our current and potential clients, so we can better understand their needs, capture the opportunities available and grow together with them."
Simon Lyon, director of MacquarRe, welcomed the agreement. He said: "We are very excited at the prospect of partnering with Peak Re in the ANZ space and reconnecting with clients and friends in the industry.
"It is an opportune time to work with a team of well-respected reinsurance professionals who have a long term goal in supporting the growth in the Asia Pacific region."