Rendezvous turns risk into risqué | Insurance Business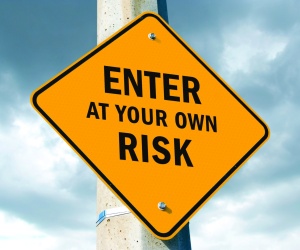 One of the organisers of a high profile Auckland conference was moved to apologise to attendees during the event's closing remarks after one of the key presentations turned into a banter-filled contest with decidedly blue overtones.
Risk Rendezvous 2015 committee chairman Paul Munton made the decision to apologise for any offence caused to those present at the Tuesday afternoon session titled
The Great Debate: Rise of Technology, Death of Insurance?
The session was the final of the first day of this year's Risk Rendezvous, which is put on by the Australian and New Zealand Institute of Insurance and Finance (
ANZIIF
), and was attended by ANZIIF CEO
Prue Willsford
.
Two teams of three representing a variety of industry sectors were pitched against each other to argue the subject with the brief being to 'have some fun'.
However, some panel members took the task a lot less seriously than others, and several of the raunchy references left a few audience members unimpressed.
One male senior executive described it as 'most unprofessional', saying one panel member in particular had 'let himself down' with his part in it.
He also expressed concern on behalf of the numerous females in the audience.
The consensus amongst others present was that while it was great to use humour, some of the content had crossed a line for this particular setting.
Willsford agreed, telling
Insurance Business
that she felt the humour was 'off pace'.
"The setting is not appropriate. It's a professional setting," she said.
"It was not something that I'm personally comfortable with at all. And as a consequence of that Paul Munton, who is the chair of the New Zealand member advisory board and chair of the organising committee, actually apologised at the closing of Risk Rendezvous, which both he and I felt was appropriate.
"We want to attract the best and the brightest into the industry, this is a professional industry and it's important that we project that professionalism at all times."
Willsford said using humour to engage people in different ways was something that she welcomed, and many had told her they found it funny.
"Overall the objective was to have a light hearted but serious discussion about technology and insurance. There are some big issues there and some quite different opinions about where things might land, and there were a number of people who prepared very thoroughly and put forward some great arguments, particularly Caroline Canning and Neil Millar who did a fantastic job.
She said it was not a gender issue in her opinion.
"It is about understanding the audience and being thoughtful about that."
She said while feedback had not yet been sought or received from conference delegates yet, that would be done over the next few days, and she confirmed that clearer guidelines would be implemented for future events.
"It was raised and discussed at our member advisory board meeting [yesterday] just so we were all clear about the expectations."