Report commissioned to investigate IBANZ' future survival | Insurance Business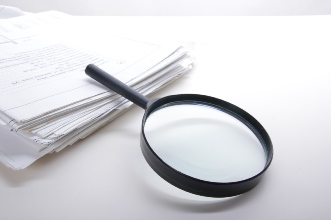 The Insurance Brokers Association of New Zealand (
IBANZ
) has admitted it is facing challenging times as it struggles to attract and retain members and grapples with the subsequent effect on finances that that causes.
The struggle echoes that currently being faced by its Australian equivalent, the National Insurance Brokers Association (NIBA), which this week reported a AU$591,148 loss for the last financial year.
However IBANZ CEO
Gary Young
was quick to stress IBANZ' predicament was not as extreme as NIBA's.
Young told
Insurance Business
: "We are also a not for profit (and not for loss) organisation and therefore tread a fine line financially.
"However IBANZ does not find itself in the same financial position as NIBA."
While he declined to reveal IBANZ' exact financials or membership numbers, Young said that the association had already taken action and commissioned an independent report to look into the matter of future sustainability.
NIBA, meanwhile, has now suffered two consecutive deficits to the tune of AU$600,000 in total and announced this week it would be closing its
Insurance & Risk Professional
magazine after the February-March issue.
NIBA's membership levels have dropped from 400 principal (corporate) members five years ago to 310 at the end of last year.
And last November, the Aussie organisation decided to
quit the broker education market and close NIBA College
.
NIBA president Graham Stevens said in a recent letter to members: "We experienced a serious decline in enrolment for NIBA College [last year], as well as a decline in advertising revenue in our publications.
"Our receipts from member subscriptions also reduced during the year, primarily as a result of ongoing mergers and acquisitions across the industry."
NIBA CEO Dallas Booth was reported saying serious steps have been, and still were, being taken to pare back aspects of the business in order for the organisation to focus on its vital representative role within the industry.
The common ground IBANZ said it shared with NIBA was the shrinking number of corporates following numerous recent mergers, and the subsequent drop in income levels.
Young said: "IBANZ income has been affected by industry consolidation and in fact our Board recently commissioned an independent report to look at this very issue."
Insurance Business
reported
in June last year that several industry trends had prompted a reduction in IBANZ membership
including an aging broker workforce, industry consolidation, regulation and a shift in insurer attitudes which had made it harder to set up as a small broker.
The effect of these trends forced IBANZ to replace its big annual conference with a couple of smaller forums in tandem with the Insurance Council of New Zealand (ICNZ).
"The larger broking companies and cluster groups are having their own conferences," Young said at the time.
"This means we end up competing with our own members on conferences. We believe therefore that we are better to produce a different offering which complements what our members are doing."
Young said that the situation with the
Professional IQ
College and
Covernote
magazine differed from that faced by NIBA.
He said
IBANZ outsourced its broker education to independent education specialists some time ago
, and
Covernote
, while not as profitable as it had been in the past, was still sustainable and there were no plans to stop publishing it.
Another difference was membership numbers, Young said.
While corporates had shrunk, the number of individual members remained relatively stable.
"If anything there is a small increase," he said.
Industry commentators in Australia have, somewhat ironically, suggested that a solution for NIBA could be found by it emulating what was causing the problem in the first place – consolidation.
And Young said various ideas were being mooted here: "We are currently meeting with the leaders of our industry to discuss options for the future."
While he did not specify whether IBANZ amalgamating with another industry body was one of those options he said feedback so far had been very positive.
"It has been most helpful in identifying our role and how we can sustain IBANZ into the future."
He added: "Our members are pleased to see IBANZ is taking a proactive approach to the challenges a professional association inevitably faces."