Report reveals a slew of issues in EQC's claims handling process | Insurance Business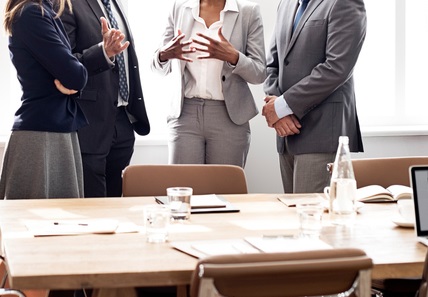 The Insurance Council of New Zealand (ICNZ) and The Earthquake Commission (EQC) have welcomed an Independent Ministerial Advisory Team report, which has highlighted a raft of issues surrounding EQC's handling of Canterbury earthquake claims.
The report makes an extensive list of recommendations aimed at speeding up settlements for claims, which have been plagued by heavy delays due to understaffing, insufficient resources and poor data quality. According to Independent Minister Christine Stevenson, a case management approach is "overdue" and "will bring significant advantages from a claimant's perspective," as claims have so far suffered from double-handling and the lack of a single point of contact. The report also suggests hiring more staff on permanent contracts and extending Protocol 1 to allow cash settlements beyond EQC's $100,000 cap, with the claim then being transferred to the private insurer.
Unmanageable caseloads were also highlighted as an issue, with one settlement team currently handling approximately 150 cases – at least 50 too many to allow for a highly personalised case management service, it was suggested.
As of May 10, 2018, EQC had a total number of 3,617 outstanding claims.
Chief executive Tim Grafton says ICNZ "strongly supports" the recommendations, and that he is "pleased to see the report continuing the work on trying to establish a single claims handling entity for residual claims," which would establish one point of accountability.
"The Government has established a multi-agency taskforce to look at how these recommendations are implemented and what they can achieve," Grafton told Insurance Business.
"The EQC has been aware of these issues for some time, and has now begun to implement changes. The issues in data quality have been a source of concern over the past few years – sorting them out is vital, as data issues inevitably give rise to disagreements and delays. Good, transparent data allows everyone to be able to understand the progress of recovery, and to make allowances and calculations for how they resource themselves."
Regarding the extension of Protocol 1 to allow cash settlements, Grafton believes this would pose some "challenges which would need to be explored."
"The data quality issue would affect this recommendation too," he said. "This, as well as the fact that the EQC does not have full and final settlement of its claims, gives rise to concerns for insurers. There's some work to be done in that area, and insurers would ultimately have a view on whether or not that arrangement could advance."
"Ultimately, it's about putting customers first," he explained. "We all want to see these claims resolved efficiently and effectively."
The EQC has since also welcomed the report, which it says will "help address ways in which it can achieve better outcomes for customers and stakeholders."
"Many of the recommendations are initiatives we have already implemented, or are being implemented, and we are working with our Acting Board Chair and Minister on putting all of the recommendations in place," an EQC spokesperson stated.
"We are working to examine our internal systems and processes to determine what changes need to be made to deliver an efficient claim resolution and service to customers."
Related stories:
Delays to Canterbury earthquake claims are 'an ongoing disaster'
Special insurance tribunal to sort out EQC 'mess'