Responding to Kiwi employees' post-quake needs | Insurance Business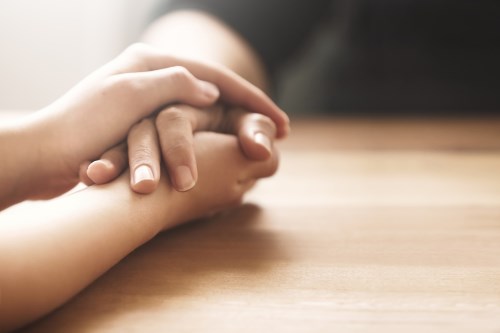 Last week's 7.8 magnitude earthquake may not have been as severe as the earthquake that rocked New Zealand in February 2011, but it has emotionally distressed and traumatised an already fragile people. Among them are insurance employees who continue to help homeowners and businesses with their claims even as they themselves are dealing with quake-related issues.
Employee Solution Service
lists four things that employers must keep in mind when dealing with quake-distressed employees:
Lack of information causes anxiety
. Provide staff with updates, even if it's only to say "I don't know any more yet." Employers also need to be honest with their staff, so that they, too, can be honest about how they are faring.
Be aware of fatigue
. Some people may be suffering from sleepless nights due to the earthquakes. Remember that when people are tired or upset, they cannot take complex information and are more likely to make mistakes.
Trauma can affect people in different ways
. Be aware that the shock and distress over the earthquakes may manifest differently in people − some may be visible, others not. Some effects may also take longer to emerge.
Long-term stress is more harmful than acute stress
. The earthquakes are taking their toll on people's resilience, making them more vulnerable mentally and emotionally.
According to a Charity Hospital report, if people who needed earthquake counselling immediately after the Canterbury earthquakes required 2-3 sessions; five years on, the average number of counselling sessions needed was 22.
A 2013 study on the organisational responses to the 2011 Christchurch earthquakes led to the development of a practical four-phase model employers can follow in a post-disaster setting:
Phase 1 − Physical needs and communication
Communicate with staff and their families, and ensure their physical and psychological welfare.
Phase 2 − Recovery: Monitoring changing needs
Seek constant feedback from employees to identify their evolving needs.
Phase 3 − Recovery: Expectations and maintaining equity
Devise sustainable short- and long-term post disaster plans to address current needs and anticipate the emerging needs of all employees.
Phase 4 − Leadership behaviour of supervisors
Increase focus on the emotional awareness of supervisors and middle managers, including their ability to empathise and recognise and respond to the needs of others.
Bernard Walker, the study's co-author and associate professor of HR management and organisational behaviour at Canterbury University,
told HRM Online
that there's a simple message behind the model, one which employers can use in response to last week's earthquake.
"Apart from developing contingency plans, the most important thing an organization can do to be able to cope with a disaster, or any other major upheaval, is to be a good employer," Walker said.
"Having engaged employees, competent leaders who understand people, and excellent two-way communication, are some of the capacities that will really equip your organisation for turbulent times.
"If HR takes the initiative in shaping these people-related processes, then they will be leaders in developing organisational resilience. The sorts of factors that build engagement also contribute to resilience."
Related stories:
Displaced insurance workers still committed to quake effort
All Black great turned AIG global ambassador, now local hero
Industry gears into action following fatal quake