Retail giant launches five insurance products | Insurance Business New Zealand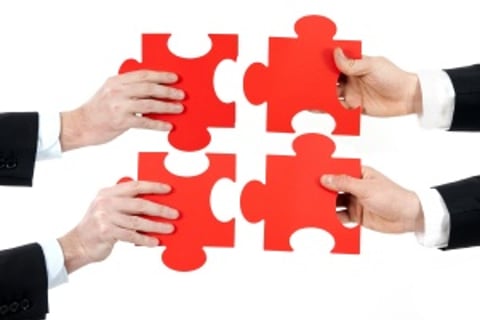 New Zealand retail giant The Warehouse Group has launched a new financial services brand, Warehouse Money, which they say gives Kiwis access to lower cost options for travel, health, car, home and contents insurance.
It has also launched two new credit cards and a new prepay mobile phone offering at the same time.
The travel and health insurance products are provided by
nib
while the car, home and contents is from
Vero
.
·
Travel insurance
is provided by nib, offering three levels of cover: Comprehensive, Frequent Traveller and Essentials Plus,
·
Health insurance
, also from nib providing three levels of cover: Everyday for Everyone Cover, Hospital Cover and Hospital and Specialist Cover,
·
Car insurance
from Vero includes Third Party Property Damage Cover, Third Party Fire and Theft Cover and Everyday Plus Cover (comprehensive cover),
·
Home insurance
provided by Vero includes Everyday Cover and Everyday Plus Cover, and
·
Contents insurance
also from Vero, offers two levels of cover, Everyday and Everyday Plus.
The products will be available for purchase online, via post and over the phone with customers able to get further information from any store.
CEO of The Warehouse Group Financial Services, Mark Yeoman, said while the group had offered financial services for some time, Warehouse Money offered a new level of commitment to customers.
"We've designed these products and services specifically for our customers which we think will give everyday customers real value, and help us to develop a leading New Zealand retail financial services company," he said.
Vero's EGM of personal insurance,
Adam Heath
, said that Vero was delighted to be part of The Warehouse Money launch.
"We are 100% committed to protecting what matters most to New Zealanders. Through Warehouse Money, customers will be able to purchase quality car, home and contents products from Vero that are accessible and affordable."
"We'd like to see as many people as possible in New Zealand insured, and because we know different customers want to buy insurance in different ways, we think the new offering will prove very popular," said Heath.
Nib NZ CEO Rob Hennin said the strategic relationship with The Warehouse Group presented a fantastic opportunity to further grow nib's New Zealand operations.
"Since entering the New Zealand market in late 2012 with the acquisition of
Tower
New Zealand's medical insurance business we have been exploring a number of growth opportunities, including whitelabelling distribution agreements with iconic Kiwi brands," Hennin said.
"The Warehouse Group selected nib due to our industry-leading product range, focus on innovation and first class customer service. Plus we bring to the relationship considerable knowledge and experience in whitelabelling following our successful partnership with Apia in Australia," he said.
He added that nib's recent acquisition of World Nomads Group also meant travel insurance could be bundled into the product mix as well.
Under the strategic relationship, nib will manage all customer service and administration requirements for The Warehouse Group including sales, policy administration and claims management for health and travel insurance products.
The initial term of the relationship is five years, with nib confirming it was exploring additional whitelabelling distribution opportunities with other well-known New Zealand brands.