Retired broker misses out on million dollar windfall | Insurance Business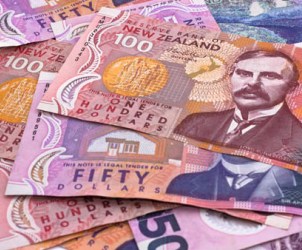 A former insurance broker from Te Kuiti had been chuffed to win $1 million in Bonus Bonds but died just weeks later before he could spend the money.

Steffen Hayns, a widower residing in Hillview Rest Home, was already in ill health when he won the windfall, reports the New Zealand Herald.

Described as 'hard-working and successful', Hayns worked as an AMP insurance broker for 35 years and was well known in Te Kuiti where he had lived for most of his life.

A friend, Leo Dempsey, said though he died soon after the draw, one of his daughters told the funeral congregation he still got great pleasure from having the win.

"One of the things she said was he liked looking at the bank statement showing the million dollars on it. She mentioned they were grateful that they were going to be able to enjoy it," he said in the report.

"I was very pleased for him, but it was just a pity he wasn't well and able to enjoy it."