Revealed: 10 most unusual pet insurance claims of 2017 | Insurance Business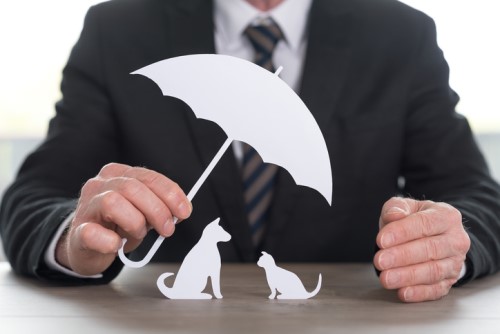 Dogs, who have an appetite for everything from gloves and cotton buds to duvets and even dead pets, have dominated one insurer's 10 most unusual claims of 2017.
According to Southern Cross Pet Insurance, its latest collection of claims highlights how ordinary household items can be dangerous to our furry friends — and how costly it can be.
"Weird claims are pretty common for our team because pets can get up to all sorts of mischief," Southern Cross Pet Insurance general manager Anthony McPhail said. "The fact is, a lot of these strange situations can be very costly and stressful for the animal and the owner."
While pets undoubtedly give joy to their owners, McPhail noted, it's important "not to underestimate just how much vet bills can cost."
"There's no equivalent of a public health system for pets so if you don't have pet insurance it's best to put some money aside in case they get up to no good and hurt themselves," he added.
Southern Cross Pet Insurance also quoted the Companion Animals in New Zealand 2016 report, which says New Zealand has the second highest pet ownership rate in the world. Despite this, the insurer said, insurance rates in New Zealand are low compared to other pet-loving nations.
Southern Cross Pet Insurance's most unusual claims of 2017 include:
• A Swiss Shepherd dug up a dead pet in the garden, which had recently been euthanised, and ate some of it. This caused pentobarbitone toxicity because of the euthanasia drug. The vet induced vomiting ($700);
• A Labrador Retriever ate 100 cotton buds, including the plastic packaging, and a pair of underwear, which the vet removed from its stomach ($1,863). The dog was taken to the vet again for surgery to remove a bra strap and clips from its intestine ($1,971);
• A Ragdoll cat ate foam nail painting separators and required treatment to ensure no blockage resulted ($533);
• A Retradoodle ate a disposable razor blade head from the rubbish bin and needed surgery to remove the pieces of blade. After destroying its Elizabethan collar, the dog needed a muzzle and calming medication so the wound could heal ($2,615);
• A German Shepherd ate a duvet cover and stuffing from the liner, causing intestinal blockage ($1,824);
• A Miniature Schnauzer went swimming one morning and was later taken to the vet by its owners to remove a fish hook caught in its skin ($473);
• A Fox Terrier found and ate a latex kitchen glove after getting into a rubbish bag, and needed surgery ($1,431);
• An owner fell on their Miniature Poodle while chopping down a tree, which caused hip dislocation. Surgery was required to fix the hip back into place ($7,071);
• A Border Collie ate the metal teeth off a hairbrush so the vet had to induce vomiting ($395);
• A Great Dane chomped into an inhaler which exploded and caused Tachycardia (rapid heart rate) and bruising around its mouth ($1,307).
Related stories:
Grocery behemoths are using shopping behaviour for insurance offers
Swiss Re reveals total global economic loss from 2017 catastrophes