Robo-advice should not replace brokers - and here's why | Insurance Business New Zealand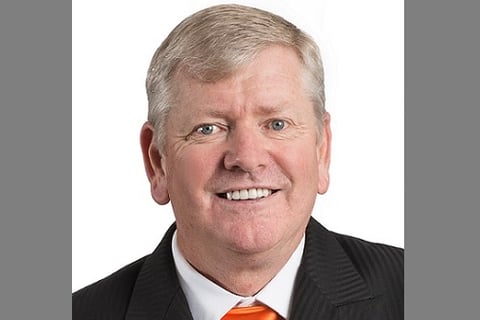 Chatbots, comparison websites and online price calculators have been making waves within the insurance sector, but Rothbury's Paul Munton says robo-advice is incapable of capturing the sheer complexity and myriad of factors that go into selecting the correct policy.
Speaking to Insurance Business, Munton claims that most people who seek online advice still struggle to understand their options, and are in danger of being left with incomprehensive cover.
"It's only at claims time that most people know whether or not they've made the right choice," says Munton. "Technology is a great enhancer and enabler, and it certainly has a place in a segment of the market. But my question is – 'is it actually giving advice, or is it simply outlining options?'
"You can certainly use technology to support and inform, but the reality is that if you went online and used three different price calculators, you'd get three different prices. So what is the right price, and what is the right coverage? Who's going to give the client support when it comes to making an informed decision?"
Given infinitely variable personal circumstances, there is no 'one size fits all' approach when it comes to choosing insurance. While robo-advice is being increasingly welcomed by customers for simple insurance policies that may not require the input of a broker, Munton says even this can have its pitfalls.
"People talk about simple products - but what are simple products?" he asked. "It seems simple, for example, to buy a home and insure it. But we know from the Christchurch earthquakes that there were a number of homes that were underinsured, that didn't have the right terms and conditions attached and had the wrong excesses. There were some policyholders who experienced poor claims treatment by the underwriter. There are so many different levers to pull, and while robo-advice can be useful for doing some price checks, it should only be another tool in the toolkit. A broker's role is to navigate through that insurance landscape and try to find the right fit."
Robo-advice also presents the challenge of liability, and who is ultimately responsible if it all goes wrong. According to Munton, the appeal of robo-advice comes in part from a wrongful focus on price and premiums rather than the comprehensiveness of the cover, and this is where problems will arise when it comes to claim time.
"The key at the end of the day is getting a claim paid," he says. "That's why you get insurance. There needs to be a lot more focus on what's going to happen at the other end when disaster does strike, when you do write off your car or your house burns down, when there's a flood or a cyclone. What is the willingness of the underwriter to pay your claim? What is their claims philosophy, what is the track record of the insurer? Robo-advice is only going to focus on the price and the screening of the client on the outset. What we as brokers are doing is selling a claims response, and trying to get people back to where they were before the event by being adequately compensated for their loss.
"Too often we gloss over that and focus on the things that are relatively meaningless – no-one talks about premiums when it comes to claim time."
Related stories: