Royal Commission: what will New Zealand regulators do? | Insurance Business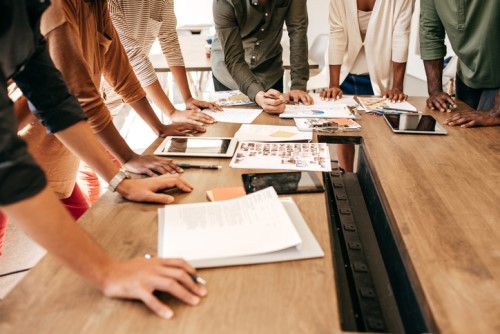 The Royal Commission final report released last week detailed a number of recommendations for the insurance sector in Australia, the most notable being its tough stance on adviser commissions in the life space.
General insurance products are set to be reviewed in three years' time, though a ban on commissions hasn't yet been ruled out by the Australian Securities and Investments Commission (ASIC), one of the country's main regulators. When it comes to New Zealand, our own regulators are undoubtedly paying close attention – though what direct action they will take as a result, if any, remains to be seen.
"It's tempting to simply sweep this report under the carpet given that it's Australian, and relates primarily to the life and banking industry," NZbrokers partner services manager Simon Moss told Insurance Business.
"But there will also be an impact on general insurance brokers, so it does need some sort of response. This is partly already underway with our new incoming regulations for insurance advisers and the code of conduct, and those address a number of issues that have been touched in the Royal Commission report."
"I don't know if it'll lead to any direct recommendations in New Zealand, but I think it will pique the interest of regulators," Moss explained. "They may think that since we've seen evidence in Australia of things that may potentially be happening here, we'll need to do something about them. The perception of insurance buyers generally won't differentiate between what they read from the Hayne report, and what they believe may be happening in New Zealand."
When it comes to a potential commission ban, Moss says brokers would 'struggle' with the concept of having to sell their service for a fee. He says it would also likely deprive insurance buyers of valuable broker insight, leaving them to decide on their policies using the 'worst possible criteria' – price, and efficiency.
"Brokers are not practiced at relating the value that they deliver to a separate fee," Moss said. "But my biggest concern is that it would drive insurance buyers away from an adviser, due to a perception that they don't need to pay an extra fee when they can buy the same product directly. The net result is worse options taken by insurance buyers.
"We know that when an insurer is selling a product directly, they emphasise the efficiency of accessing a product via a website and the price that you pay. Those are probably the worst criteria that an insurance buyer could use when considering an insurance product. We saw an example of this in Christchurch, where the outstanding claims relate almost entirely to direct providers – these claimants are on their own, they have no support from a broker who understands the policy and the industry. On the other hand, claims for policies bought through a broker have all been settled."
"Ultimately, no policy is best for every event that could happen to an insured person, and it takes an insurance adviser who understands a broader cross-section of the market to be able to decide the most suitable policy."
New Zealand will be implementing its own reinvigorated regulatory regime this year, and Moss says this will go a long way in driving attention towards good customer outcomes. He says the legalisation of the Code of Conduct will ensure brokers revisit their practices, and put structures in place that will ensure the buyer is placed at the centre of every transaction.
"Legalising the Code of Conduct will go a long way towards improving the outcome for insurance buyers," he stated. "Brokers will pay more attention towards client care, understanding client needs and delivering a product that's suitable to all those needs. I don't know that that's being analysed as well as it could under the current regime, and once advisers understand the implications of the code, they'll put processes in place that will make the selection of the insurance product better for the insurance buyer."
The introduction of the Financial Services Legislation Amendment Bill (FSLAB) and Code of Conduct is also set to be followed by the insurance contract law review, which aims to improve customer outcomes by reforming duty of disclosure, alongside other issues that have remained unreviewed for a significant period of time.
According to Keegan Alexander partner Crossley Gates, the issue of commissions structures is also likely to be looked at in wake of the Royal Commission report.
"Insurance regulation is definitely going to heat up, and Australia is talking about virtually banning commissions," Gates stated. "The FMA has made a mention of looking at trail commissions, and I suspect they won't be happy with the level of upfront commissions either. The whole issue of commissions and intermediaries may be called into question, and that would be a profound change for intermediaries in New Zealand."
"This government certainly seems to be serious about the insurance contract law review, and I had a meeting with one of their policy analysts in Wellington to talk about various reforms and whether we should consider following English law," Gates explained. "Those laws were completely rewritten and revised in 2015, and one suggestion I made was that they should look very closely at those English reforms. They're very solid and very much along the path of what is being planned here in relation to intermediaries, duty of disclosure, and other core areas."