Rural insurer deploys new software system | Insurance Business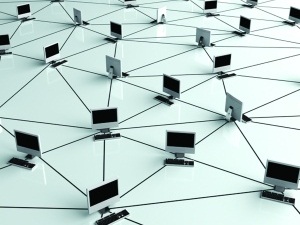 Rural insurer FMG says it has successfully deployed a suite of systems by Guidewire Software to improve efficiency and spend more time on client needs.
The company has installed Guidewire PolicyCenter as its new underwriting and policy administration solution and Guidewire BillingCenter as its new billing system.
It has also implemented Guidewire Client Data Management to help give it a comprehensive client view across underwriting, policy administration and billing processes with Guidewire Rating Management for more precise control and responsiveness for rating and pricing.
The process was project managed by Tenzing Limited, who provided specialist Guidewire business analysis, configuration and integration resources in collaboration with FMG and Guidewire.
The company hopes implementing PolicyCenter and BillingCenter will provide a strong foundation to support ongoing business growth, increase its levels of client service, and more quickly bring products to market.
The organization also sought systems based on an open technology architecture. FMG is currently in production with PolicyCenter and BillingCenter across all of its lines of commercial and consumer business after deploying the systems simultaneously.
"Feedback from across the business, including front-line roles and senior managers about PolicyCenter and BillingCenter has so far been very positive," said Geoff Yeats, General Manager Business Information Services, FMG.
"Employees are getting through new business work more efficiently and effectively thanks to the capabilities of the systems. For example, having automated underwriting rules for our new business clients, allows our underwriters to spend more time on client needs."
Once FMG completes its client migration, Guidewire PolicyCenter and BillingCenter will allow FMG to:
Make system changes to bring new products to market more quickly and with higher quality to better keep pace with changing business and technical demands;
Streamline its business processes to enhance the agent/client experience and allow underwriters to focus on providing high-value services to clients;
Provide a modern technology platform with automated processing and real-time functionality to allow its employees to do their job quickly and efficiently; and
Standardize policy administration and billing practices for consistency and accuracy.
Ian Tavener, Vice President, Asia Pacific Operations, Guidewire Software said: "We are honored to have played a role in helping FMG transform their underwriting, policy administration, and billing operations and build a foundation for future business growth. We look forward to the continued benefits FMG will experience over time."