Sedgwick offers vulnerability-focused training to staff | Insurance Business New Zealand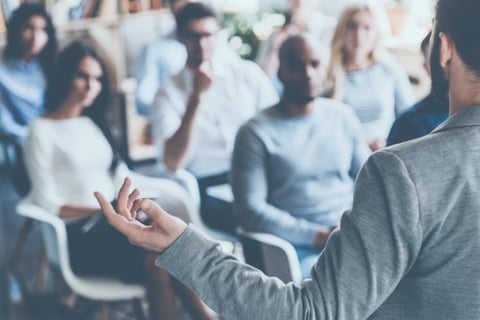 Sedgwick has created a new training module for staff which focuses on understanding, identifying and responding to vulnerability throughout the claims process.
Sedgwick New Zealand CEO Philip van Zyl says the training was prompted by the various industry reforms happening across Australia and New Zealand, as well as the effects of the COVID-19 pandemic on vulnerable customers. He says the module has been in the works for some time, though recent revisions to insurance codes of practice in both countries has pushed it to the forefront.
"Vulnerability is when someone is particularly susceptible to detriment due to their personal circumstances, particularly when faced with adversity," van Zyl explained. "That requires special attention and intervention."
Read more: Guidelines released to help vulnerable insurance customers
"As a business, one of our core values is empathy. It's the impression that's left with the customer that they'll remember our client's brand by, so when our clients appoint us to claims, we do the very best we can – but that requires improved awareness when it comes to vulnerability."
Van Zyl says that Sedgwick has taken both the Australian General Insurance Code of Practice, and the New Zealand Fair Insurance Code into account when developing the module. He says that although the issue has always been a part of how Sedgwick operates, it has never been specifically looked at in isolation.
"We wanted to specifically address how we're dealing with vulnerable customers, and to ensure the sensitivity, empathy, confidentiality and privacy required for such matters," van Zyl said.
"Vulnerability has many faces – it could be age, disability, mental health conditions, physical health, family violence, cultural background, remote locations and financial distress. All of these are covered in the training module that we've created, and we've tried to put the customer at the heart of everything we do."
Read more: FMA believes new laws are needed to protect customers
"There is a heightened consumer awareness out there today, and our clients want to do the right thing by their customers," he added. "It's extremely important for us to understand and align with that approach, and to sincerely deliver it."
Currently 75% of Sedgwick's staff have received that new training module, and it is expected that everyone will have completed it by July 01.
"It's about having an awareness around this topic, and understanding that vulnerability can magnify in situations of stress," van Zyl concluded.
"If we're going to deliver excellent customer service, we need to understand what that looks like."