Shareholders blast CEO's $11.4m pay packet | Insurance Business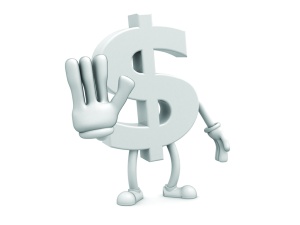 IAG
shareholders protesting the huge increase in CEO Mike Wilkins' annual salary and remuneration made yesterday's AGM turn into a marathon question and answer session.
Veteran shareholder activist Jack Tilburn said he found the jump in Wilkins' pay from AU$6 million last year to AU$11.4m in the 2014 year 'troubling and upsetting'.
"This is just a little short of a 100% increase," he said.
"We never got a 100% increase in our dividends… and we never got a 100% increase in our net profit by the activities that Mr Wilkins and other key management personnel."
Tilburn went on to cite principle eight which says remunerate fairly and responsibly.
"Is this being unfair and irresponsible to us retail investors?"
Tilburn said he felt the allocation of share rights to Wilkins was 'over-lavish, over-generous and over the top' and asked people to vote against the resolution.
Richard Philip Wilkins, representing the Australian Shareholders Association, said he felt the amounts were too high and should be deferred.
IAG chairman, Brian Schwartz, explained the actual increase on Wilkins' base salary was only 2% but the vesting of long term incentives (LTI) had caused the huge increase on last year's amount.
"The reason there is such a big difference is the LTI that vested for the first time this year," Schwartz said. "Last year that number was AU$1.5m – this year it's AU$6m.
The reason for this is firstly the value of the shares which have gone up from about AU$2.8m. And for the first time ever this year the return on equity vested and that's never vested before.
"So you're seeing the sustained performance being picked up in that salary number. Then the third part is that for the first time ever the LTI fully vested."
In his report delivered at the meeting, Wilkins detailed how the company saw overall net profit after tax rise by nearly 60%, which was helped by the absence of the UK business, with cash earnings growing by 13% and the full year dividend increasing by 8% to 39 cents per share.
The forecast for the 2015 financial year promised a continuation of IAG's strong operating performance with the company looking well-placed to deliver on its full year guidance.
"We anticipate GWP growth in the range of 17-20%, with the vast majority of this sourced from the addition of the former Wesfarmers business," Wilkins said.
"We also expect to deliver a reported insurance margin in the range of 13.5-15.5%."
Other business in the AGM included re-electing directors Yasmin Allen, Hugh Fletcher and Philip Twyman while prospective director Michael Carlin's election was voted against due to lack of relevant experience.
Read
here
for the full transcript of the meeting or watch the webcast
here
.