Sharing economy blurring insurance lines | Insurance Business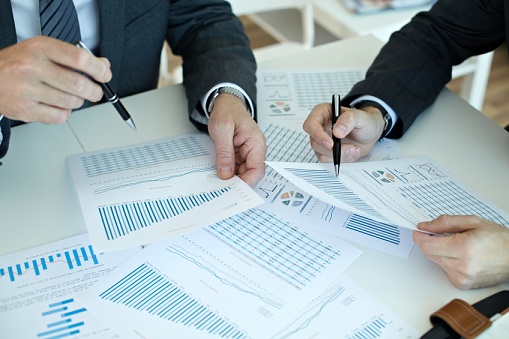 Until recently, most New Zealanders' lives had well defined boundaries that made it easier for insurers to assess and price risk.
But the sharing economy is changing the way we use our assets and belongings – and blurring the lines of traditional insurance.
How is the sharing economy blurring lines?
The rise of platforms that allow us to rent out our personal belongings means that people are now making money from their cars, homes, clothes and more.
This raises questions for insurers about when something you own stops being for personal use, and starts to be a commercial asset.
For insurers, the sharing economy changes the amount of risk that assets face and makes it harder to put things into traditional commercial and personal insurance buckets.
For example, a basic house insurance policy covers owner-occupiers on the assumption that only close friends and family will be invited to their home. But listing a home on Airbnb opens the door to strangers staying in the family home, and the risks that come with not knowing who your guests are.
Personal or commercial – why does it matter?
Vero
is developing new ways to help customers better protect themselves as they embrace Airbnb, Uber, and other assets of a sharing economy.
But if your client is making money from their assets, especially a car or house, it's possible a commercial insurance policy will suit their needs better than a personal one. They may not even need to pay more in premiums. As brokers, you can help them find a solution for their needs by following the advice given in the table below.
Are you covered? What to look out for in your insurance policy: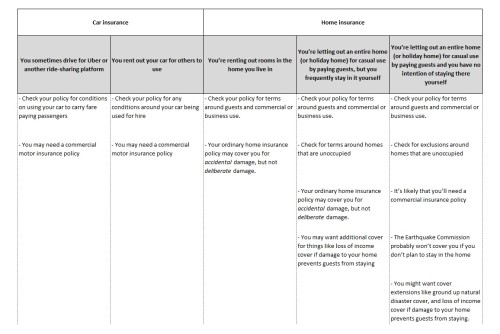 Click to enlarge
Another option for clients is to check with the platform they're using to rent out their belongings. Some platforms may offer built in insurance cover, but it's important to check the limits and how those compare to their own insurance policies.
Temporary rentals versus traditional tenanted properties
If your client is letting out a home on Airbnb, it's important to remember that traditional insurance for rental homes may not cover them.
That's because temporary rentals have more visitors, and fewer checks, compared to a normal tenancy agreement. For example, Vero's policy defines a 'tenant' as someone who holds a tenancy agreement that's not less than 90 days.
Landlord cover often contains conditions around how to select and inspect tenants that a client is unlikely to be able to meet through platforms like Airbnb, so don't assume that traditional landlord insurance will cover them.
Related stories:
Vero implements new claims process
NZ CEOs give their verdict on digital disruption