Should Edgecumbe businesses get bailouts? | Insurance Business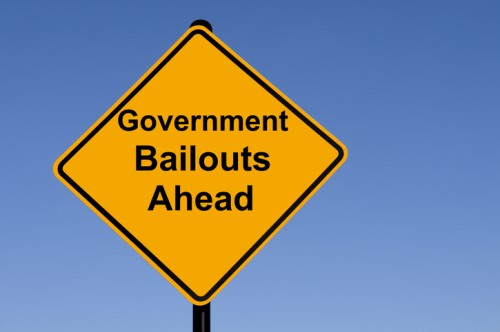 Cyclone Debbie-affected business owners numbering about 100 are grumbling about the lack of clarity as to when they will receive the government support package of $250,000 to assist them in getting back on track.
It has become a contentious matter for the insurance industry too, and for the most part its players have a lot to say on government bailouts.
One such notable name is Dr
Michael Naylor
, an insurance expert at Massey University, who said he is on record as arguing that people need to look after their own insurance needs.
"Insurance needs to cover all sources of risk, whether from extreme weather events, physical happenings, like a lack of customers due to a health crisis, to personal happenings, like a business owner suffering a heart attack," he said.
"All possible sources of loss need to be carefully examined and contingency plans made. Policy triggers also need to be understood."
He explained that, as an example, some policies are very restrictive as they require physical damage to the business premises in order for a payout to be made – and that's something business owners need to be aware of.
Want the latest insurance industry news first? Sign up for our completely free newsletter service now.
"The Canterbury earthquakes showed that business premises may be fine, but loss occurs because customers cannot get there," he remarked.
Nevertheless, Naylor maintained that owners are in the business of making a profit and as such have no justification in asking taxpayers to cough up compensation when events occur.
"When affected businesses get bailed out, it's the taxpayer who loses out, but when they make profits, it's for the keeping," he said.
He concluded by saying businesses are most certainly not in a position to express any dissatisfaction if their insurance does not cover them.
"They need to make a rational choice as to the level of insurance required and then not complain if that doesn't cover them," he said. "Risk-averse business owners can insure to higher levels. However, businesses decide to take risk all the time, so it may be rational to insure to a low level or not insure for some risks so they have more cash to spend on other things."
Whakatāne's Mayor Tony Bonne said that as yet no timelines have been provided for the financial stimulus, which will not be used to top up affected business owners who are already insured for business interruption.
He added that data is still being gathered to ascertain which businesses have been affected and which businesses have insurance.
Related stories:
Edgecumbe claims mount
Time to ban new builds near NZ waterways