Should government bail out underinsured? | Insurance Business New Zealand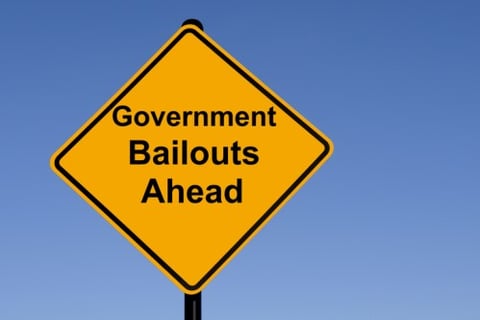 With the relief package for flood-struck Edgecumbe and the Bay of Plenty being finalised, the insurance industry is awash with viewpoints as to the government's bailout obligations to business owners and residents.
An additional $700,000 has been allocated to businesses, farmers, growers and rural families in the town and region. The package includes $200,000 for rural assistance payments to help rural families with living costs, $250,000 for the Rural Support Trust to help farmers and growers assess crop damage, and $250,000 towards a disaster relief fund to support approximately 100 businesses.
According to Insurance Council of New Zealand CEO
Tim Grafton
, the question of aid is a tough decision for the government to make.
"In principle it makes no sense for government to step in and meet losses for the uninsured because that only creates a moral hazard and places greater pressure for similar responses in future and a consequential disincentive to insure," he said.
"However, emergency welfare measures are more likely to be the form of assistance."
Want the latest insurance industry news first? Sign up for our completely free newsletter service now.
For the most part professionals in the industry feel that Kiwis should bear the burden of their insurance obligations on a personal and business level and under no circumstances should they become complacent in this regard.
"Apart from providing emergency care and assistance as good New Zealanders, I don't see why the taxpayer should have to step in and pay for properties that are not insured," said managing director for
CBL
Insurance Group
Peter Harris
. "It sends the dead wrong signal to those people who do make the sensible investment of insuring their property.
"I am not supportive of the government providing compensation to people who are not insured as in my opinion it sends the wrong message," commented
Margaret Wallace
, director of Crawford & Company New Zealand.
Ian Pollard
, managing director for
Delta
Insurance, said the market should probably take the strain and not government.
"If government starts being seen as a bailout vehicle, it could set that expectation – it's already starting to happen," he remarked.
Related stories:
Edgecumbe claims mount
Time to ban new builds near NZ waterways