Small rises in sea level leading to worse flooding – experts | Insurance Business New Zealand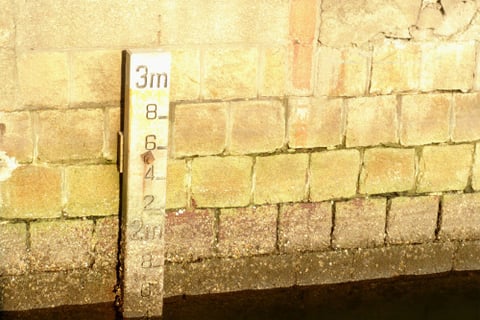 Small increases in sea level rise are likely to drive huge increases in the frequency of coastal flooding over the next 20 to 30 years, according to a study by the National Institute of Water and Atmospheric Research (NIWA).
The study, published in scientific journal Natural Hazards and Earth Science Systems this month, is important for insurers and emergency managers to be able to map hazards in coastal areas in New Zealand.
According to Dr Scott Stephens, the study's lead author and NIWA coastal hazards scientist, there has been little research into how often and where high sea levels and coastal flooding occur simultaneously, despite coastal flooding being a major global hazard.
"We set out to understand the things contributing to the highest sea levels we get in New Zealand and whether there are patterns and if they are likely to occur in multiple places at once, or if they occur in close succession," Stephens said in a statement by NIWA.
The researchers examined historical records of sea levels around New Zealand. Using 30 separate sea-level records, some dating back to 1900, they ranked each one looking for especially high sea levels that occur only about once every five years or more.
From there, the team looked at various factors that caused the high sea levels, such as tide, storm-surge and annual sea-level cycle, and found that they were all important to the very highest sea levels. Tides were also particularly important because they are the biggest cause of sea-level variability.
Overall, Stephens said that sea-level rise will not necessarily manifest itself as large catastrophic events but instead will bring smaller "nuisance" flooding more often.
"The most important message from this research is that we really need to get on and get our planning in order because we haven't got long before we are really feeling the impacts of it," Stephen said. "Areas, like the South Coast of Wellington are already feeling it now and will experience it more often."
Aside from Wellington, areas along the east coast of NZ were also predicted to experience greater flooding frequency increases in the future.