SMEs dump brokers for online channels: Brokers speak out | Insurance Business New Zealand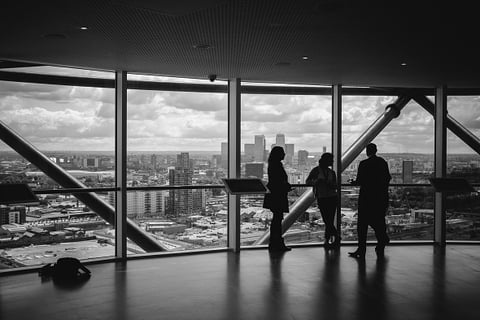 Insurance Business NZ
spoke to brokers across New Zealand and Australia to get their views on the latest
Vero
SME insurance index's findings in the Australian market that
SMEs are turning to online platforms in lieu of brokers for insurance
. It seems the majority of brokers acknowledge the importance of digital capabilities for businesses but remain confident as to their ongoing relevance for SMEs.
According to Paul French, general manager for Willis Towers Watson in Queensland, even though many people go direct to online insurance, there is still most definitely a need for advice from brokers as oftentimes they're not completely "confident with what they see".
"So even though online has its definite role, they still want someone to give them advice and meet their bespoke requirements," he said. "This means the space where brokers can offer something affordable, efficient and professional will most certainly not go away."
On the New Zealand front
Travis Atkinson
, executive general manager for
NZI
, agreed with French, saying the complexity of insurance means there is a long-term value in the services of a broker.
"It's been made clear to us through many surveys that the majority of SMEs still prefer to work with an insurance broker because business insurance can be quite complex and requires very specific customisation to ensure the right cover is in place to protect businesses," he said.
"The demand for expert advice from experienced brokers is not going away anytime soon - however, those same businesses are also expecting change."
Want the latest insurance industry news first? Sign up for our completely free newsletter service now.
Pete Russel from
Abbott
Insurance said that even though "digital" should be embraced, Kiwis still like to deal with people.
"Many people shop online and that's good and well, but at the end of the day they still look for that interaction and reassurance from a broker, not to mention information on more pricing options," he noted.
The theme continued with Frederick Chow from Pulsar Insurance Agency saying that even though digital has its place, many people in New Zealand still want to deal with someone face to face.
"We provide clients with individualised attention as to their specific requirements as there are many different policies available," he explained. "At times, if necessary, we explain the fine print very carefully so that there are no surprises when they need to claim - and this is really important as I'm often quite surprised at the amount of erroneous beliefs people have about a policy after a read through or the extent to which they haven't grasped the full meaning."
He emphasised that brokers are also available to assist clients right through the claims process and to stand by them during a dispute, which can be invaluable to people when they are vulnerable.
"That can't be said for an online channel," he remarked.
"And there's always the risk that clients choose the cheapest option online and then are later disappointed with their cover; but as the old adage goes, 'you get what you pay for'.
"But all in all online channels have their benefits as people get a good overview of insurance options, which assists brokers as they don't have as much explaining to do, and in the process people realise that using them is not as quick or easy as they'd imagined."
Related stories:
SMEs turning their backs on brokers - Report
'Days are numbered' for traditional brokers